Sami haulage is a sub-contract haulier for Tarmac, the company was started in 2014 by Suleman Ibrahim. They transport concrete delivering to various construction sites all over the London region. Director and driver Suleman Ibrahim continually observes the FORS standard when reviewing and making decisions for the business. FORS has helped the company become a more compliant operator helping to be safety conscientious.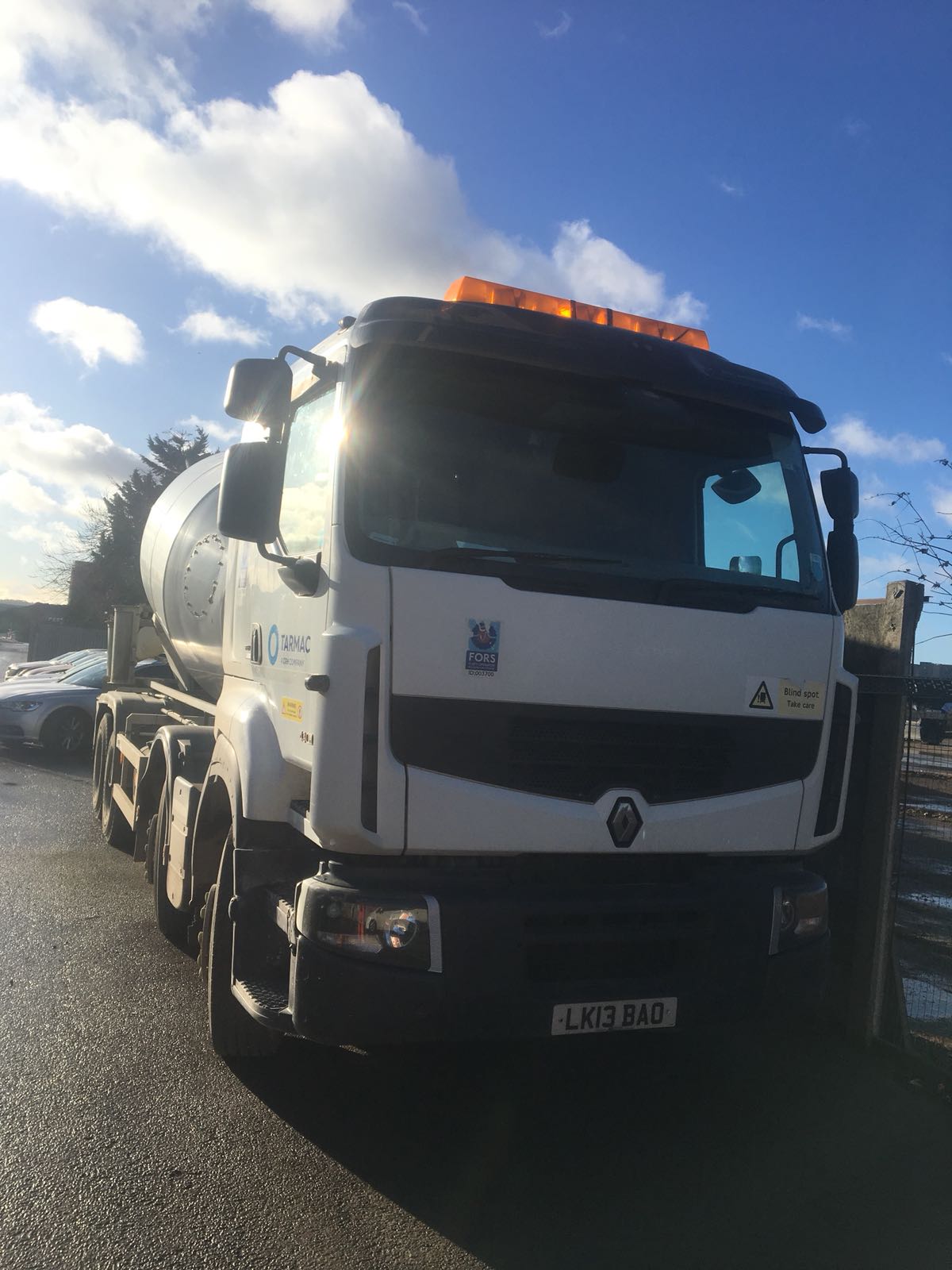 We first heard about FORS through Tarmac. We looked at the benefits of joining the scheme and we saw that these were standards that we wished to adopt of improving the safety for both our vehicles and drivers. The information and tools provided enabled us to produce documents and prepare effectively for annual audits.
We take compliance and safety very seriously, so when we achieved our Bronze accreditation first time, it showed we were definitely benefiting from being part of FORS. After the initial audit, we had to review some of the practices we used to ensure there was more detail, this was around driver training and collating information better.  This helped the company understand that there were things we could do better and that FORS was not a quick exercise.  During the following audits there was a lot of experience gained, allowing me to keep the good practices we were already doing as well as allowing the company to use better systems to ensure a better operation of work.
After getting the Bronze standard the company was unsure that a small organisation would be able to achieve Silver accreditation so initially it was the focus to maintain Bronze.
| | | | |
| --- | --- | --- | --- |
|   | KMPL | Incidents | PCN |
| Sept 17- Nov 17 | 0.73 | 0 | 0 |
| Dec 17- Feb 18 | 0.73 | 0 | 0 |
| Percentage Improvement | Nil | Nil | Nil |
Figures have stayed consistent in last two quarters, which we will continue to improve on.
The main reason for progression was that we wanted to demonstrate to Tarmac who we are as a subcontractor for that we are capable of meeting the challenges ahead and that my business is one where Tarmac would like to continue in partnership with.  FORS is also hugely recognised by the construction industry.  It is important that we continue to improve the operations of business and by doing this we are in a better position to benefit from more contracts and continued expansion in the future.
If we need to recruit new drivers, it is usually by word of mouth and recommendations.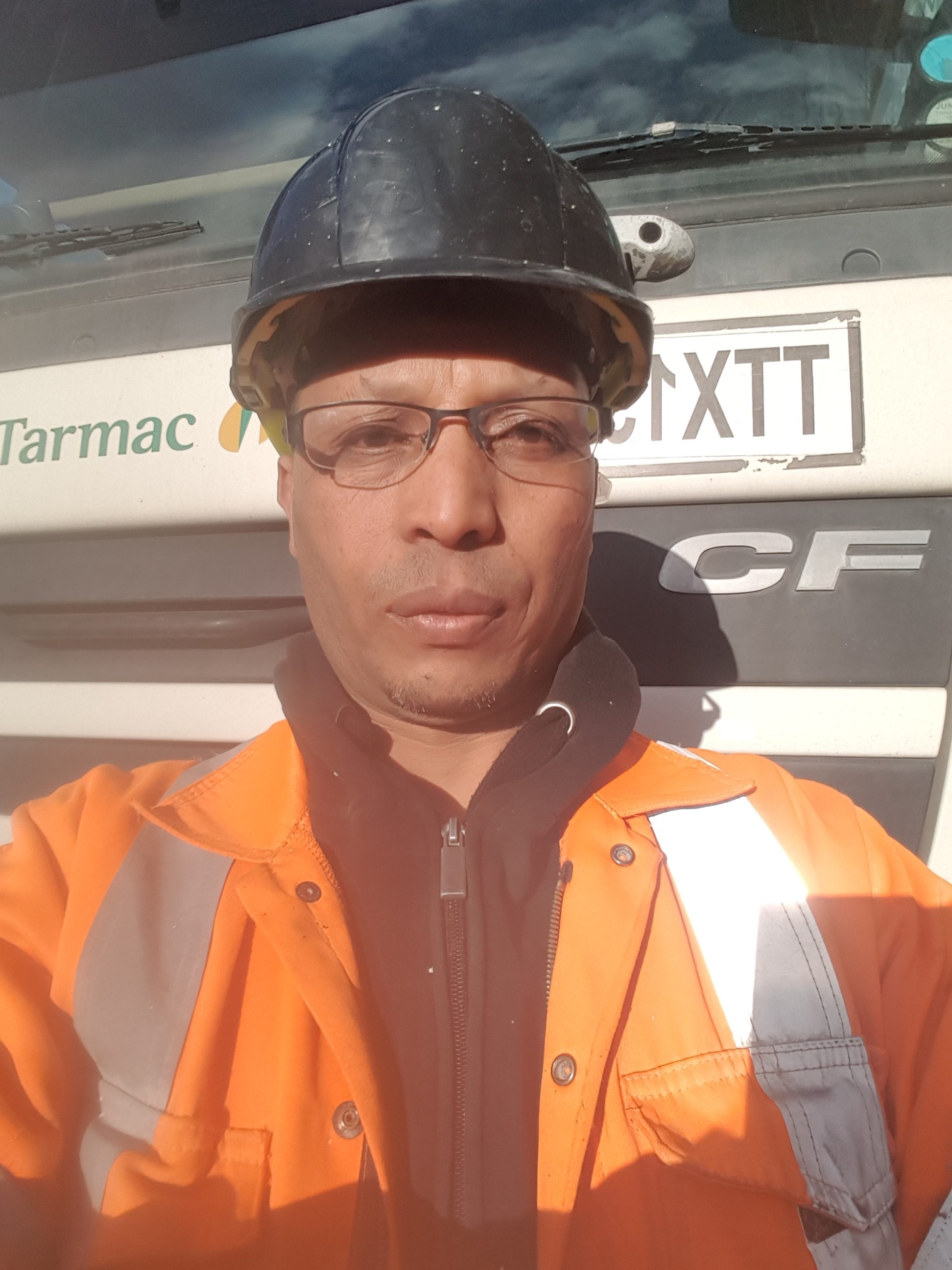 We have looked into alternative transport modes and the possibility of an alternative vehicle to include Hybrid and hydrogen powered vehicles, when vehicles are bought to the market that enables us to use them for our workload, we will definitely look into the possibility. Our plans for the future are to continue monitoring and improving where possible fuel management through ongoing driver training. Becoming FORS Gold accredited will show that our company is dedicated to continual improvements in our service to our contractors and customers. I will continue with both FORS and Tarmac to improve, be advised take recommendations and continue to utilise all training material available through FORS. With the new Euro 6 vehicle arriving in the coming months I expect fuel efficiency to further improve thus reducing impact to the environment and improving profit margins.
Sami Haulage is a proud silver member of the FORS scheme that continues to evolve and support its operators in setting higher standards in the road transport industry. Gaining Gold accreditation will continue to add value and raise the status of the business. Going forward I will continue to embrace the benefits of FORS to develop my knowledge in improving road safety standards.
Please note: All published FORS Gold case studies have been submitted by the accredited company named above and transcribed verbatim.