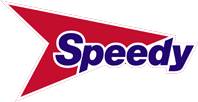 Speedy Hire are the UK's leading tools, equipment and plant hire services company, operating across the construction, infrastructure and industrial markets predominantly throughout the UK. Mark Woodworth – Logistics Project Manager, explains how Speedy has used the FORS standard to re-align safety standards and ensure compliance.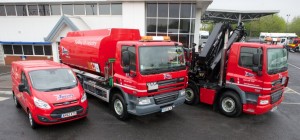 'Speedy was an early adopter to the FORS scheme back in 2012 when beginning the accreditation process in one of our depots in Wembley. We decided to join due to seeing the benefit of the scheme and being able to use this when working with main contractors in London'. The FORS Scheme gives a benchmark of training and facilitates both learning and guiding for both managers and drivers. The FORS practitioner courses have proven incredibly valuable in providing an operational approach to legal theory which will be learnt during a managers CPC qualification. Speedy have used parts of this training to update current processes.
Speedy passed their initial assessment first time round in 2012 in Wembley and Warrington. FORS gave the operational knowledge to both transport managers managing a larger depot, to depot managers managing a single vehicle. The bronze assessment was challenging and thought provoking for managers in our depots and also our centralised transport team. The assessment allowed Speedy to review processes and procedures and ensure that they were in-line with FORS guidelines.
We were then accredited as the first tool and equipment hire company to become accredited on a national level to Silver status – this was a great achievement. The FORS accreditation ultimately gave Speedy the bug to keep working on becoming more and more involved within new initiatives and accreditation's, and became a CLOCS accredited company, actively being a part of the working groups and delivering our own Cyclist events.
FORS workshops have been a practical way of both improving our knowledge and learning from others. We have used the FORS practitioner sessions to improve internal processes along with helping us to design new ones. Speedy operate a large fleet in comparison to some FORS operators, therefore, the sessions are a good way of learning and aiding from both ends of the spectrum. Becoming FORS accredited has allowed Practitioners to meet and discuss best practice and share information and ideas about managing vehicles more effectively and efficiently.
| | | | |
| --- | --- | --- | --- |
| | MPG | Vehicle Mileage | Incidents per 10,000 miles |
| April 2013 -2014 | 15.4 | 25803968 | 4.1 |
| April 2014 – 2015 | 15.7 | 24316944 | 3.9 |
| Percentage improvement | 2% |  6% | 5% |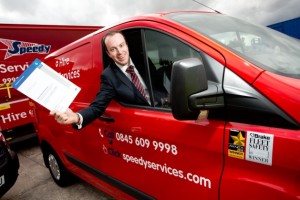 Annual improvement in MPG, distance travelled and incidents per 10,000 miles. All are small changes, however, this has been hindered by the increase in Speedy's truck fleet and decrease in the van fleet. Speedy have reduced their van fleet by around 10%, and increased it's truck fleet by 50% in the past year.
Becoming FORS Gold harnesses the drive for safety throughout Speedy as a group and will show our customers that they are dealing with a professional company which takes safety seriously and always strive to obtain the highest standards. Speedy have made a significant jump obtaining a number of awards on the way for vehicle safety throughout 2014/15, becoming FORS Gold will solidify these achievements. From a personal front, becoming FORS Gold would be a great acknowledgement to the hard work from the entire Transport Team in achieving this level of accreditation. I would strongly recommend FORS to any operator large or small, as the benefits which can be gained far outweigh any input.