Spence Transport Ltd is a family run haulage company that has been supplying distribution services to our customers for nearly 50 years. We are based in Egham Surrey with great transport links into London which benefits all our customers. Anthony Spence, Director, explains how Spence Transport Ltd has achieved increased performance and seen significant reductions in fuel consumption, through FORS.
Following deliveries into Mace sites within London we came across FORS, as part of our contractual requirements we started to investigate FORS membership in July 2013 we successfully completed our Bronze audit, Since achieving FORS Bronze we have seen much improvement in all of our processes within the company. After we successfully completed the Silver audit we decided to start putting everything in place to upgrade our membership to Gold which we completed In February 2015. Once we became a FORS accredited company we took advantage of all the great benefits available to all members via the website there are great savings on equipment and services.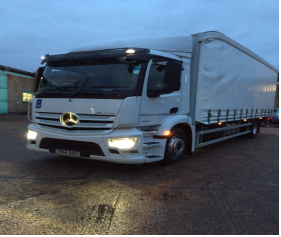 "All our drivers have completed their Safe Urban Driving course which was funded by the Transport for London"
FORS has improved the way we look at driver training and vehicle safety which has always been a priority but with FORS training programs we have seen a big improvement within the company.
"As managing director this gives me great confidence that Spence Transport is operating well above the quality expected by DVSA"
 Being FORS compliant has become part of the fabric of our daily operation. Through training, our drivers and management are more aware of vehicle and driver safety, vulnerable road users and fuel efficiency. Since introducing a new tracking system this has allowed us to monitor each vehicle and driver behaviour for example idling, heavy breaking and harsh acceleration. The use of this system combined with fuel economy training. For our drivers has helped us identify ways to improve fuel consumption.
"Spence Transport is extremely proud achieving gold standard as we have only been involved in the FORS scheme since July 2013, a truly committed transport company to promote the FORS standard"
Once we achieved FORS Bronze we made full use of the features available to us in particular the fuel management programs in order to cut emissions and save money.
| | | | | |
| --- | --- | --- | --- | --- |
|   | FUEL USAGE | MILEAGE | MPG | CO2 |
| Jan-Dec 2015 | 94600 Ltrs | 336701 | 10.09 | 295.50 |
| Jan-Dec 2016 | 100924 Ltrs | 341333 | 9.59 | 264.42 |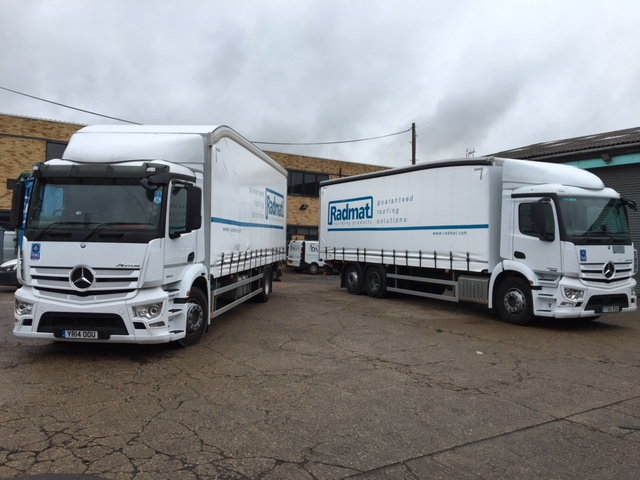 Even though our MPG has come slightly down our CO2 has improved this is because of the edition of an extra 26tonne vehicle which complies with Euro 6 regulations.
FORS has been extremely beneficial to our company and also our customers. Achieving FORS Gold represents a great achievement. Within our company and would enable us to carry on improving our quality and safety standards.
Please note: All published FORS Gold case studies have been submitted by the accredited company named above and transcribed verbatim