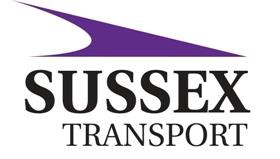 Established in 1990, Sussex Transport are a family run business based in the South East who operate internationally. We provide comprehensive logistics solutions to customers including road haulage and contract warehousing.
Sian Panton, General Manager, explains how Sussex Transport have achieved a number of benefits including reductions in vehicle accidents and fuel performance improvements.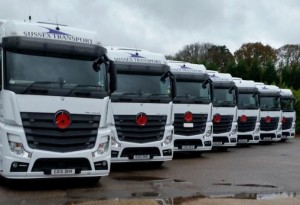 We were introduced to FORS in 2013 as a contractual condition to meet MACE standards. Due to a period of rapid growth commercially, we were in a position to apply for the accreditation and discovered that there were both commercial and operational benefits. More and more of our customers were seeking FORS compliant Hauliers and we decided to look further into the scheme for ourselves.
We passed the initial Bronze assessment first time round, confirming that the policies and procedures that we had in place were working positively for our business. We were told that what we had implemented was excellent and could be applied to a much larger business. From there, we went on to achieve FORS Silver in 2014 and Gold in 2015
'Our drivers now have all the tools they need to perform their jobs safely and efficiently'
 We took full advantage of the discounts available for additional vehicle safety equipment such as proximity sensors and camera systems. This investment has been a revelation and we can attribute the noticeable reduction in incidents across our fleet to this technology.
Continual improvements are now part of our culture'
 The FORS Safe Urban Driving CPC and additional E-Learning has been a great way to get our drivers involved with FORS, to improve their knowledge and to see tangible benefits. FORS also prompted us to install a new telematics system so we could view fuel usage and efficiency by driver and vehicle. The training, coupled with a powerful Telematics and RIBAS system, keeps us safe in the knowledge that our drivers have all the tools they need to perform their jobs safely and efficiently.
We have seen improvements in the driving style of all of our drivers and positive feedback from the training and additional equipment. With FORS, we now have a 'Best Practice' specification to work to. All of our new vehicles come with 4 way recordable camera systems, close proximity warning systems, turn-left alarms and Vulnerable Road User (e.g. cyclists) signage. The training and equipment has enabled us to negotiate a better deal on our insurance premiums and our insurers even contributed to the cost of equipment!
We have made informed decisions regarding our vehicle upgrades and have invested into new EURO 6 Vehicles with lower exhaust emissions, to replace our fleet. We have also tendered for – and won – larger contracts due to our FORS status and the associated systems and technologies that have been introduced, costing us circa £2M and ensuring continued job security for all staff.
The best part of FORS? We've seen major reductions in the number of accidents and incidents across our fleet and an increased mpg. We have the confidence to become more involved in the local community, promoting cycle safety at events and in schools as well as playing an active part in supporting various charities and fundraising events – and proudly explaining our FORS Gold accreditation!
| | | |
| --- | --- | --- |
| | MPG | Incidents      per     100,000 Kms |
| Jan-Dec 2014 | 11.79 | 1.57 |
| Jan-Dec 2015 | 12.02 | 1.27 |
| Percentage improvement | 1.99% | 20.47% |
Annual improvement in MPG and incidents per 100,000Kms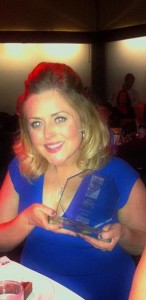 Coming into our second year of being a FORS Gold member makes us reflect on how far we have come. The best practice standards and ensuring continual improvements are now part of our culture. We hope to continue making progress with the help of new technologies and progressive training.