Swift Scaffolding Ltd is based at Marks Tey Colchester (Essex) and supply, erect and hires scaffolding to the construction industry. Logistics manager Mervyn Rolf explains how Swift Scaffolding Ltd has achieved huge reductions in fuel use through FORS.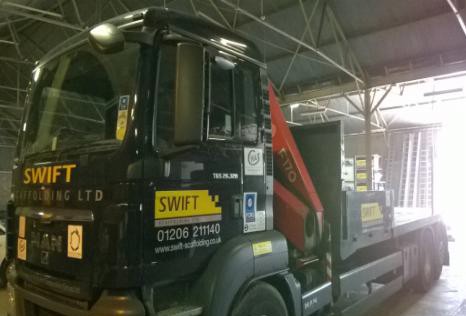 We came across FORS as a contractual condition through MACE one of our many valued clients we realised this would benefit us by consistently measuring our company's standards and performance, gain knowledge of innovation within the industry and demonstrate our commitment to best practice.
Swift Scaffolding Ltd passed their initial FORS Bronze assessment on the 14th August 2013  From  here  we  were encouraged to progress and achieve FORS Silver then onto gold which we achieved in 2014.
As a FORS accredited company we have utilised the excellent benefits available for drivers and managers. The drivers have been on Driver CPC courses e- learning safe urban driving staying legal courses and tool box talks. Managers have been on FORS practitioner course managing O-licence and also the new fleet management essential O-licence courses all available through FORS, we have gained many valuable improvements which is reflected in our constant improvements programme.
'Gaining gold gave us a competitive edge in the construction industry thanks to FORS'
FORS workshops have been a practical way of both improving our knowledge and learning from others; we have fitted our fleet with cameras sensors and left turn alarms to assist with alerting vulnerable road users of our presence giving our drivers extra visibility and peace of mind. All vehicles and trailers have FORS recommended signage, Swift Scaffolding Ltd are continually seeking ways to improve their safe operation.
'We want to be the best'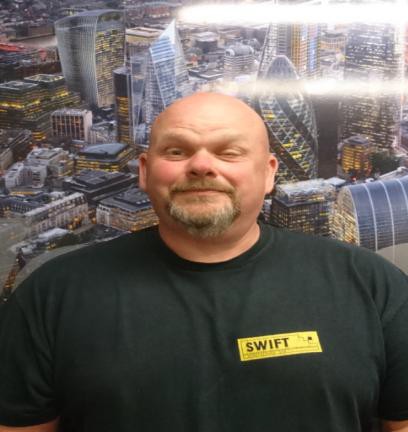 Fuel is one of our biggest costs however since we achieved FORS Bronze we had telematics fitted to our fleet and used the FORS fuel management system which has helped greatly in monitoring our fuel usage and emissions. We have also implemented an anti idle policy all of which has helped make a huge saving on our fuel and emissions.
Please note: All published FORS Gold case studies have been submitted by the accredited company named above and transcribed verbatim