Swift Scaffolding Limited is based at Marks Tey in Colchester (Essex) and supply, erect and hires scaffolding to the construction industry. Logistics Manager Mervyn Rolf explains how Swift Scaffolding Limited has achieved FORS gold standard.
 Swift Scaffolding Limited was introduced to FORS through Mace, one of our many valued clients. Road safety is of utmost importance to us and so, it is our aim to set ourselves apart from the rest to become the best within the scaffold industry. FORS is an excellent vehicle against which we are able to consistently measure our company's standards and performance, gain knowledge of innovation within the industry and demonstrate to our clients that we take work related road risk seriously.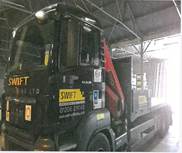 On 14th August 2013, Swift Scaffolding Limited achieved the FORS bronze standard during which we achieved very positive feedback, which encouraged us then to progress towards achieving FORS silver, subsequently attending the FORS workshops (I am now a registered FORS Practitioner, Steve Beere commercial manager has now also obtained FORS practitioner status) in July 14 we achieved gold.
As an accredited FORS company, we utilise the excellent benefits available and all drivers have been signed up for the FORS e-learning courses. Investing time to educate our drivers is an ongoing commitment and they are all participating in the Safe Urban Driving (SUD) course through FORS. Indeed we have gained many valuable improvements through FORS, which is reflected in our consistent improvement programme.
Through FORS, we have introduced side sensors, reversing cameras and left turn alarms to assist with alerting vulnerable road users of our presence (giving our drivers extra visibility and peace of mind), and vehicles and trailers have been fitted with cycle warning signage to the rear demonstrating that Swift Scaffolding Limited are continually seeking ways to improve their safe operation.
Fuel is one of our biggest costs and since we achieved FORS bronze, we have used the on-line bench-marking system, and the information that we have received in return has been useful in monitoring our fuel usage e.g. should a problem arise, we are now able to isolate the vehicle and driver, and quickly find a solution.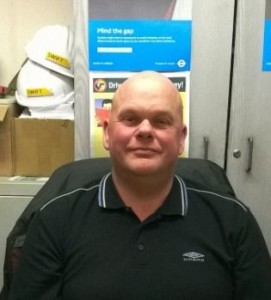 All vehicles are now fitted with Telemetry, a system brought to our attention through FORS workshops, which are well worth attending, which also provides opportunity to network with other professionals and like minded groups within the transport industry.
With the assistance of the workshops, we have seen and can evidence good savings, and have also introduced an anti-idling campaign, supported by frequent toolbox talks with the drivers, which you can find on the FORS website; and so far, over the last year, we have seen a 2.5% saving on fuel with thanks to the bench-marking and workshops that FORS offer.
FORS is all about helping accredited companies to be safer and more efficient, and health and safety is paramount to us, and it is good to have the reassurance that we are heading in the right direction.
'Gaining gold gave us a competitive edge in the construction industry thanks to FORS'