Tarmac, a CRH company, is the UK's leading sustainable building materials and construction solutions business. Our innovative services and solutions help to deliver the infrastructure needed to grow the economy not only today, but also for tomorrow. We operate over 350 vehicles in the Aggregates & Asphalt business in the south, made up of a combination of sub contract core fleet hauliers and own fleet.
As part of the continued drive for excellence we commenced internal auditing of the sub contract fleet hauliers in 2010 with the aim of assessing and improving performance. We learnt about FORS through an initial seminar run by Transport for London (TFL). It was easy to see the benefits FORS could bring to our current internal system and aid the drive to improve road safety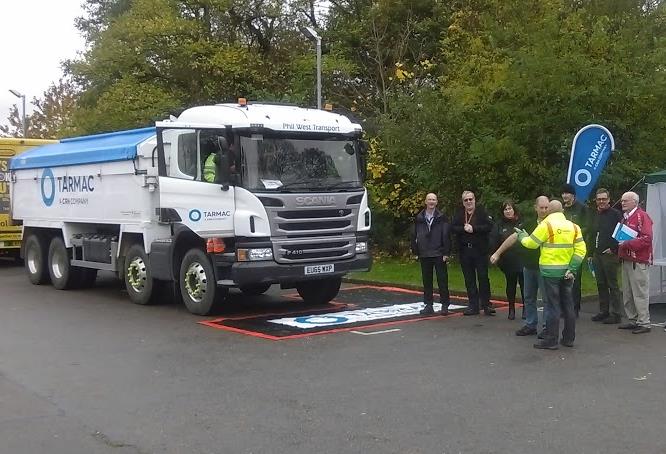 Exchanging places events involving interaction with cyclists, young and old, is a key part of the Tarmac Transport Team's drive for excellence and improved safety.
'Tarmac has introduced a fully funded program to retro fit all the required safety equipment to our trucks, both sub contract core fleet and own fleet, ensuring they meet the required standard and removing the financial burden from the haulier. '
We initially saw the immediate opportunity to improve cycle safety lay in improving the safety equipment fitted to our own fleet and sub contract core fleet. This involved all existing vehicles being retro fitted with side under run bars, left turn audible alarms, and side sensors. In addition to this all new trucks are now fitted with four way camera systems giving 360 degree coverage, which enables us to view any incident footage and identify learning points. Alongside this, ongoing driver training has contributed to an improved safety performance both on the highway and sites.
The next stage in our drive for excellence was to push forward with cyclist engagement through exchanging places events with the Metropolitan Police, the Fire Service, local councils and education authorities. This involves face to face interaction with the cycling community and enables them to observe blind spots from the driver's seat within a truck.
After we passed our initial Bronze assessment at the first attempt, and subsequentally attained whole fleet accreditation', this gave us approval to audit our own fleet, including our sub contract core fleet. Seeing the benefits of this in driving forward with our commitment to improve safety and standards we undertook a training program in order to have a team of fully trained internal FORS auditors. This has enabled us to work with our own drivers and sub contract core fleet hauliers to continually push forward towards excellence.
Utilising the benefits available from FORS we then undertook a training program for Safe Urban Driving for all drivers, along with the transport management team who also undertook the FORS practioner course. Posters, toolbox talks, and online toolkits have all been utilised since gaining accreditation.
The FORS Practitioner course in particular enabled us to update and refresh the knowledge base within our transport management team and in turn promote the standard across our sub contract core fleet hauliers and external supply chain. Several of our sub contract hauliers have gone through the practitioner course themselves following recommendations from our transport management team.
'Safety is one of the core values of Tarmac with road safety and the safety of vulnerable road users playing a key part.'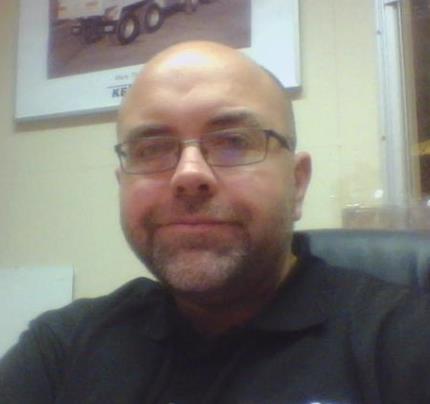 FORS has enabled us to not only improve the performance of our own fleet but also the large sub contract core fleet we have. Our sub contract fleet across the south currently has 96% fitted with side scan and left turn alarms, 97% fitted with side under run bars, and 90% accredited with bronze or above. Through continued close working with our hauliers we will not be satisfied until these are at 100% compliance across the board.
Achieving gold is recognition of the commitment that we have put into improving internally, and also our external sub contract haulage. It enables us to show the standards we work to, demand from our supply chain, and communicate our goal as supplier of choice to our customers.