Thales Ground Transportation systems (GTS) are a division of the wider Thales group. GTS works on a variety of transportation projects for Transport for London. I am Bill Kiely the Support Services Manager for GTS .My team and I operate from Quadrant House in London. My case study looks at how FORS has changed our driver's behaviour and reduced our accident/ incident rates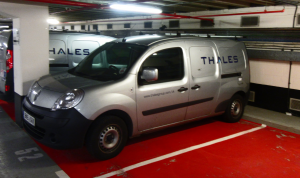 Thales GTS came across FORS as a contractual condition, but we soon realised that the FORS scheme would help drive up standards and deliver a more robust and effective service across our fleet, and highlight areas where cost saving could easily be achieved.
Thales GTS passed our initial assessment first time round. The assessment confirmed that Thales GTS was performing well, though a few areas for improvement were identified. The assessors were very helpful and professional and he gave us examples how we could easily fix the areas identified.
Once we achieve our bronze accreditation we really made the most of the benefits on offer, in particular, driver training and the FORS practitioner courses.
"I sent my team to the free FORS Practitioners course and both of them obtained their certificates and came back with so much more Knowledge and focus on delivering the FORS standards that we were able to reach Bronze and Silver accreditation first time round and we were able to provide our business with a 20% saving on fuel and fleet reduction in 2015 using the FORS Standards, and methods.
"All our Drivers have attended the safe urban driver training and we have seen a dramatic improvement in driver behaviour around speeding Incidents".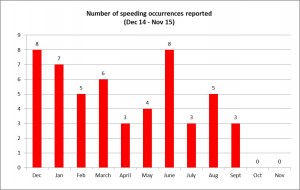 Thales GTS was seeing 20 to 30 speeding incidents a week via the on board telematics tool, but since the SUD training has taken place and Thales Introduced a  clear procedure for employees caught speeding we have seen the rates come down to between 4 and 8 a month, and over the last 2 months none have been recorded via our on board telematics tool. Which is a credit to FORS SUD training for making the Thales GTS drivers more aware of their behaviours?" This has also had an impact on our RTA/Incidents rates, where we have seen a 45% reduction in our 2015 RTA/Incidents.
To achieve Gold accreditation would be huge for Thales GTS, it will show our customers that they are dealing with a professional company who strive to achieve the very highest standards and how fully committed we are to Safety and the environment, For me personally it will be a great achievement and acknowledgment for all the hard work both my team and I do. To sum up what FORS has done for Thales GTS, At Thales GTS we strive to achieve the very highest standards and FORS has played a major part in getting us to that level, I would recommend FORS to all commercial vehicle operators that want to achieve the same levels of consistency and professionalism.