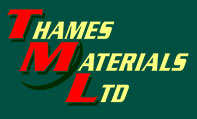 Thames Materials Ltd have been trading since 1995 and our core business is the removal, transfer and recycling of construction waste materials and the supply of primary and recycled aggregates. We have a modern fleet of tipper and grab Lorries as well as facilities for recycling of construction materials in Harefield in West London and Chadwell Heath. We have benefited as a Company by participating in the FORS scheme by using their toolkits to monitor, manage and improve our efficiency as a business in terms of road safety and fuel efficiencies.
My name is Patrick Hourihane and I am the Transport Manager at Thames Materials. We first heard about FORS through transport publications and then as a result of our involvement on the Cross Rail Project. The benefits of being part of the scheme are numerous, the tools available assist with our aim of continuous improvement for safety and the environment and the knowledge that we are working together sharing Industry best practice is rewarding.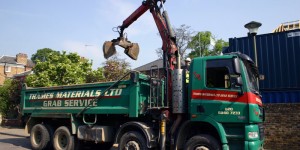 Displaying the FORS Logo shows existing and potential new clients the quality of service and standards they are to receive and that supports the Thames Materials approach to business.
We were delighted to pass the bronze Assessment on the first attempt, our commitment and effort was rewarded as we only received two observations in the entire assessment. This gave us confidence that our processes and procedures were appropriate but also that that there was guidance available for us to improve.
Once we received our Bronze accreditation we implemented the recommendations including using the Performance Management tools. We definitely realised the benefits and consistently use the approved CPC training resources. We also achieved our silver assessments on our first attempt for which we were immensely proud.
"Displaying the FORS Logo shows quality of service and standards"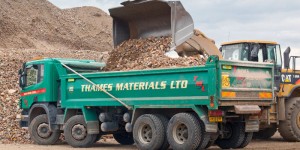 A key benefit of the FORS scheme is the overall raising of awareness. The realisation that making small, often straight forward changes can have a major impact. The tool box talks are a great tool for communicating a message to all staff, including our drivers. The "Anti-Idling Facts" for example lists the well know myths and has the "Myth Buster" alongside identifying the real truth.
Through FORS 'Safe Urban driving' training, the introduction of cameras on all our vehicles for improved visibility and cyclist awareness training, our drivers have increased knowledge to ensure the safety of others and themselves.
We are also now more fuel efficient by using the Fuel Management Policy and Toolkit – to quote FORS guidance directly 'if you don't monitor it, you can't manage it!'
We make sure our drivers are aware of our procedures by way of tool box talks such as fuel reduction measures that we have in place, where to get fuel, anti-tips and management of their paperwork.
By way of demonstrating the actual benefits realised in terms of fuel savings we have a schedule below comparing our forecast fuel use compared to our actual.
"Wheel alignment out by as little as 1/2° can reduce tyre life by up to 50%"
| | | |
| --- | --- | --- |
| | Fuel used | Co2 produced |
| Jan-Dec 2012 | 873,612 | 2,341,280 |
| Jan-Dec 2013 | 840,344 | 2,201,702 |
We are keen to continually improve, learn form best practice and ultimately make the working environment safer, cleaner and more efficient for all concerned. More and more customers require FORS registration and we are proud to be able to confirm that we have been associated with the scheme for many years. We would be delighted to gain Gold accreditation and continue this association for many more years.