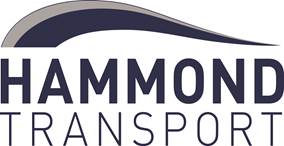 Established in 1925, TJ Hammond Transport Ltd has provided transport & logistics to businesses all over the UK & Europe "we have been working for the last two years to FORS standards and compliance procedures" says Clive Morris, Fleet Manager of TJ Hammond Transport Ltd. "It has been my role to demonstrate to FORS that we qualify to be a Gold FORS member".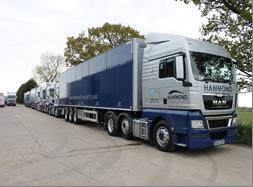 We came across FORS when tendering for work in London, we looked at what was needed and realised that we already do most of what was required.
TJ Hammond Transport Ltd has achieved huge reductions in fuel use through FORS by monitoring vehicles and their performance more closely using vehicle telematics and CO2 monitoring. We have also decreased unnecessary empty vehicle movements.
We first came across FORS as a contractual condition for anyone working on Crossrail" explains Clive, "we did some investigation to see if it would be beneficial to us. We soon realised it would be a great opportunity to measure our current company standards against a standard which was perceived to be industry best practice.
'FORS has helped us achieve compliance and safety'
As soon as we achieved our bronze accreditation, we were working towards silver. Having always assessed ourselves and collected the relevant information, we were able to enter a year's worth of data to the benchmarking system straight away. The benefit to us is the way the benchmarking system condenses our data into one accessible location and produces graphs that are easy to interpret.
FORS Silver was a very good selling tool for us; it initially was a request from one of our customers, then gaining popularity we were asked by many more customers what our next steps were. Our intention was always to go for FORS Gold but internally we've been restructuring. We've utilised the Advance Checking Systems for driver licenses and we have used many of the Performance Management Tools that FORS have on offer. Driver CPC training was also a great aid for us, this is now an on-going yearly assessment keeping our staff abreast of current laws, compliancy and legislation
'FORS has made our company see that changes are for the better, that we can make a difference in the transport industry'
We have reduced our Parking fines over the past 12 months and drastically reduced our accidents by 60% in the past 12 months.
| | | |
| --- | --- | --- |
| | PCN's per 100,000 Kms | Incidents per 100,000 Kms |
|  Oct 2013 – Sept 2014 | 0.76 | 1.04 |
| Oct 2014 – Sept 2015 | 0.50 | 0.30 |
| Percentage improvement | 34% |  71% |
Annual improvement in PCN's and Incidents per 100,000 Kms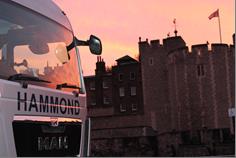 Achieving gold status would mean that all the hard work done by my team was recognised. It would also mean that our drivers are a credit to their profession and industry but as previously said it's not the end of the journey. The journey continues and we will endeavour to achieve higher standards in our transport operations.