Toureen Group are based in Harrow and have been solving complex construction problems for a diverse range of clients for over 20 years. Our teams of experts combine experience and technical knowledge to deliver the most effective solutions for large scale projects. We have been operating our plant movement from our site in Watford since 2010. Dave Williams, Transport Manager explains how Toureen Group has added significant value to the business through FORS accreditation such as fuel efficiency, economical operations and Safety.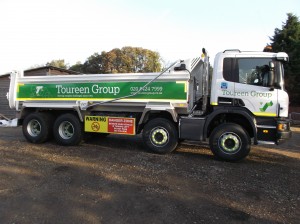 Dave joined Toureen Group in 2006 and from around 2009 he had seen other companies join the scheme and gain specific benefits with the standard continuing to gain serious momentum.
Toureen Group passed the initial assessment in September 2013 and we initiated transport related tool box talks and it also inspired us to produce a LGV dedicated safety handbook.
The key benefits that FORS has brought to our department are:
Focus us on supporting Driver's personal development and training to help them reach their full potential.
Health surveillance to ensure optimum well being.
Raised awareness and drove a deeper understanding of transport safety across departments in the business.
FORS has reinforced our best practice in transport operational logistics and our approach to safety in all areas of our business
FORS has helped us as a company by raising the importance of environmental safety and sustainability within the transport department, seeing a dramatic improvement in fuel consumption across the group, successfully resulting in reduced C02 output.
"FORS is a recognized benchmark to any fleet operator"
The further benefits that achievement of Gold brings are as follows: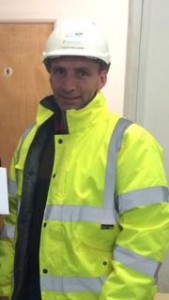 Networking opportunities as an accredited company.
Ensures constant monitoring, managing and improving our operations.
Instilling an understanding of safety amongst our drivers and continually motivating them.
Lowering vehicle emissions.
 Further investment in logistics and transport.
Going forward, it will continually drive us to seek improvement and to aim higher in all areas such as drivers, transport logistics and the local environment.