Introduction- The Travis Perkins Group are the largest UK builders merchants, with over 2000 locations in the UK, and a headcount of over 28,000 employees. Ron Searle, Head of Group Transport Risk & Compliance explains how we have co-ordinated data from over 1800 operational sites, utilising a fleet of over 4000 vehicles, of which 46% operate only a single vehicle! Data is key to our FORS accreditation, and also has provided a reduction is cost and other environmental measures.
Dedicated to FORS: The TP Group are a founder member of FORS and support the accreditation in a number of area, in addition to that, many of our contract customers stipulate the accreditation as a part of their supply chain requirements.
The Data challenge: Being an established member we have recently had our Systems Audit, checking all our policies and procedures, along with evidencing a number of data reports to show improvements along with business challenges. The process has encouraged us to re write of FORS manual to make best use of our Google platform, allowing the centre to share documents and links to our operational locations to promote FORS to the wider UK.

Future Fleet as a result of trials and data results.
One of the 5 Econics on fleet, data received have enabled us to put a case together to fund a further 18 of these trucks including the first 2 tractor units in the UK, to be operated in central London.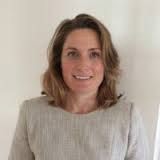 Managing difficult data: Joining Travis Perkins plc in 2015 Fran revitalised the existing Supply Chain reporting team setting up standards and internal SLAs for reporting of £1.2bn of Group supply chain  planning and primary distribution, subsequently taking on transport compliance and reporting for 4,000 vehicles, 6,000 drivers and over 1,800 commercial vehicle locations. This significantly more complex area of the Group's business has required implementation of Google cloud platform, and a new set of challenges around data governance including data service level agreements across a diverse range of suppliers. Fran's team has overcome a steep learning curve to understand the operator's responsibilities of fleet compliance and ensuring the vehicle standards required to meet and retain the operator's licence obligations for DVSA and schemes such as FORS Gold accreditation.
Fran has made significant changes to the way Travis Perkins plc use transport data, by consolidating the huge volume of data from the large fleet of 4,000 vehicles and implementing data standards, guidelines and handling systems and processes that have pioneered the creation of:
Using Google's cloud platform to build a centralised data function for ease of access and improved accuracy
Automated data collection from suppliers of telematics, driver management, accident data and service inspection systems to ensure up to the minute tracking and traceability which improves how quickly driver feedback and any issues can be resolved
The Impact:The disparately located colleagues in transport functions across the divisions can now benefit from:
A  simplified and accurate data system
Better management and identification of driver risks
Allows fleet managers to focus on monitoring and improving vehicle utilisation and minimising costs
A system that benchmarks and compares performance within the business using one consistent set of metrics, reducing
Provides fleet management teams live access to audit results whilst also fulfilling reporting and information sharing requirements to meet FORS Bronze and Silver
More efficiently monitor legal compliance using digital systems that is in line with the DVSA earned
Business benefits: Fran's work across the business to develop and implement a number of data and reporting systems has helped to: identify underutilised vehicles and excessive vehicle hire, for instance leading to the removal in one division of 16 HGVs and 15 Vans with overall cost saving of £1.3m.
Reporting MPG to drive improvements in driver behaviour and become a green operator with results in both cash and reduction in Co2/NoX output, has seen an increase of 1mpg leading to a 5% reduction in greenhouse gas emissions for one division.
Fuel card misuse and fraud on a £30m annual spend, accident and vehicle damage reduction, branch and driver risk profiles all have similar cost saving opportunities targeted in 2017 from these new digital reporting systems.
Automated handling of data files and reporting has removed inefficient activities and reduced manual effort with an improvement of more than 75% in report production time. This has provided a more reliable, faster and efficient management reporting and information service to the business that previously did not exist.
The implementation of a new system to capture compliance and FORS audit results, which had previously been a 'pen and paper' manual process, delivered a digital monitoring tool for field auditors and providing the business direct live access to the results.
Implementation of a daily speeding report has enabled divisional fleet managers to brief drivers with 'speeding incidents' before their daily journeys, therefore providing the opportunity to change driver behaviour. Prior to this, monthly speeding reporting, a time consuming manual process, delivered data up to 40 days after any 'speeding incidents' and too late for any behaviour modification.
Results over the past year have shown a 48% reduction in speeding events per 100,000 miles for 3.5ton van fleet – the highest risk drivers.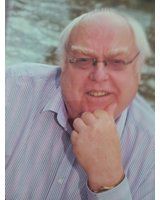 Conclusion:  The management of data is key to industry best practice, cost and climate reduction, and a cornerstone of the FORS standards, which we are proud to support.
 Please note: All published FORS Gold case studies have been submitted by the accredited company named above and transcribed verbatim