Vaughan Plant haulage was established in 2006 based conveniently off of the M4 motorway close to Heathrow airport. Managing director John Vaughan explains how membership of FORS, and in particular having gained silver accreditation, has ensured the high standards expected within the industry are maintained.
We first heard about the FORS scheme from a paragraph in commercial motor magazine highlighting the benefits of becoming a member of the scheme. As the business grew with new contracts coming on board it became more beneficial to join the FORS scheme in order to access our customers' sites and to promote Vaughan Plant Haulage as a compliant operator.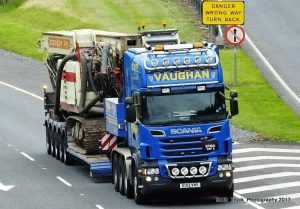 We passed our bronze audit first time round in May 2015 prompting us to progress to silver accreditation to build on the company's reputation as a quality operator putting us in a prime position to win further contracts and to be top of our game.
Once we gained FORS accreditation, we quickly made use of all the training tools on offer to further improve the efficiency of operation and to help us implement further improvements to our systems of work. We can confirm 100% participation of our drivers attending safe urban driver workshops and progression of FORS e-learning modules promoting road safety and environmental awareness to our drivers and staff alike which in turn has set higher standards for the business.
Since joining the scheme in 2015 I believe FORS has equipped us with support and knowledge as a company working in a heavily regulated industry. A large percentage of our work is working trackside with network rail moving heavy plant and machinery. This heavily regulated industry requires 6 monthly accreditation to confirm we meet the standards expected to work on such contracts and in this respect, FORS with its focus on maintaining robust quality fleet management has contributed to ensuring we continue to work on such contracts.
Whilst our volume of work is increasing our incident rate remains low and has in fact decreased. The amount of PCNs issued have decreased and fuel MPG has also improved as highlighted in the table below.
MPG

Incidents

(Damage only)

Number of PCNs
Jan-Dec 2015
6.2 MPG
18
12
Jan-Dec 2016
6.8 MPG
14
10
Percentage improvement
9.7%
22%
16.7%
Going forward we are continuing to update the fleet with an order of 4 new Euro 6 vehicles to improve fuel efficiency and reduce harmful emissions and in addition office supervisor Samantha Jimmy has taken on the role of monitoring and reviewing driver health and fitness further ensuring safety in the duties of the operation.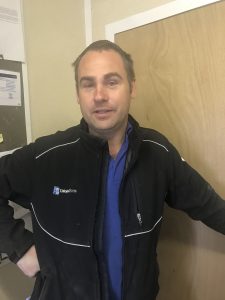 We are proud to be a silver accredited member of a scheme that sets high standards in road safety, environmental awareness and fuel efficiency whilst contributing to further raise the reputation of the company to current and prospective contracts. Gaining gold accreditation will place the business in an even stronger position then it has already reached, opening doors to more opportunities and further contracts.  We will continue to utilise all the benefits of FORS to develop the knowledge of our staff in improving road safety across London and the UK's road network.
Please note: All published FORS Gold case studies have been submitted by the accredited company named above and transcribed verbatim.