Webster Miller Ltd are based in Thurrock Grays and operates a fleet of articulated and rigid lorry's with remote lifting facilities specialising in the transport of cabins, plant, machinery and steelwork. Mr Simon Steptoe and Jon Miller Directors of Webster Miller Ltd joined FORS in 2013 and are very pleased with the results this has implemented on our fuel usage.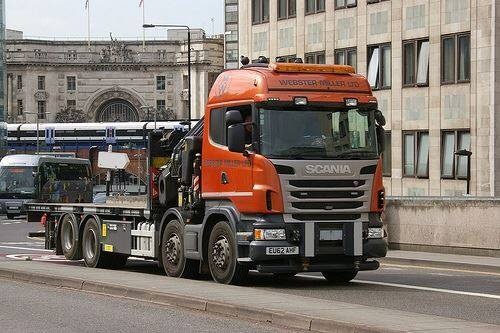 We were introduced to FORS by one of our clients, we were very impressed with their fuel management systems and implemented this into our own office. They explained to us the benefits of this scheme, regarding fuel management and CO2 emissions and the effects on the Transport Industry.
Webster Miller passed our initial assessment first time round, we already had a lot in place, recording our fuel usage and MPG. Our assessment showed us how to improve our systems and meet FORS requirements. This encouraged us to do more to save on fuel, and management of our lorries, drivers and helping the company go forward.
Once we were Bronze we made the most of the benefits on offer, in particular our drivers were put through the FORS E-Learning modules, which we found were helpful and a good refresher for our drivers, keeping them on the ball and up to date. We joined a driver licensing agency for driver checks. A closer eye was kept on our Fuel Management and drivers made aware of the benefits to us as a company with a more sensible safer driver.
FORS workshops have been a practical way of both improving our knowledge and learning from others, we have fitted all of our orries with blind spot cameras and side alarms. They give our drivers that extra visibility and peace of mind. We believe this has a huge impact on reducing the number of cycle incidents.
We already had a tracking system in place, which allows us to monitor each vehicle and driver behaviour, idling, heavy breaking and harsh acceleration. The use of this system allows us to look more closely at our drivers, fuel economy, training our drivers on fuel consumption. We started to analyse our PCN's. Recording the last two years, and e-learning with our drivers refresher course has resulted in 2015 so far a 30% saving.
Our Annual improvement in MPG last year was 0.62% which we hope will continue to improve.
| | |
| --- | --- |
| | MPG |
| Jan-Jun 2014 | 7.21 |
| Jul-Dec 2014 | 7.25 |
| Percentage improvement | 0.62% |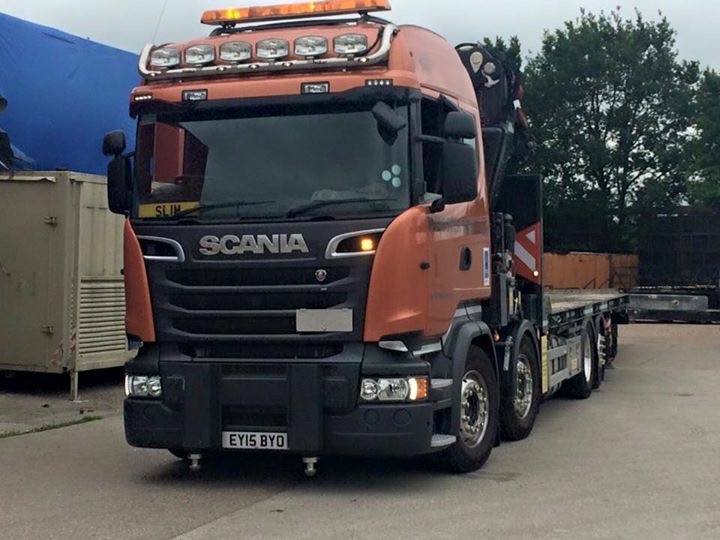 Becoming gold accredited for us as a company is a reassurance that we are on the right path. Keeping up to date, current and watching our company grow with our staff and environment in mind.