A Bolton haulage business operating from Long Lane, Westhoughton, Bolton transporting goods made in the Bolton area to destinations near and far. It is a story which has developed over a period spanning nearly eighty years, and one which has seen many changes and developments over the years. I Peter Allen am the Managing Director, and the fourth generation of the founder's family.  As a company, we are now a specialist operator in self delivery using our fleet of vehicle fitted with Moffett Mounty Fork Trucks. It has always been my aim to deliver a service that is not only customer focused but environmentally sound. I have a continuous strategy for modernising my vehicle fleet and taken advantage of the modern technology on offer from my preferred manufacturer. (Mercedes)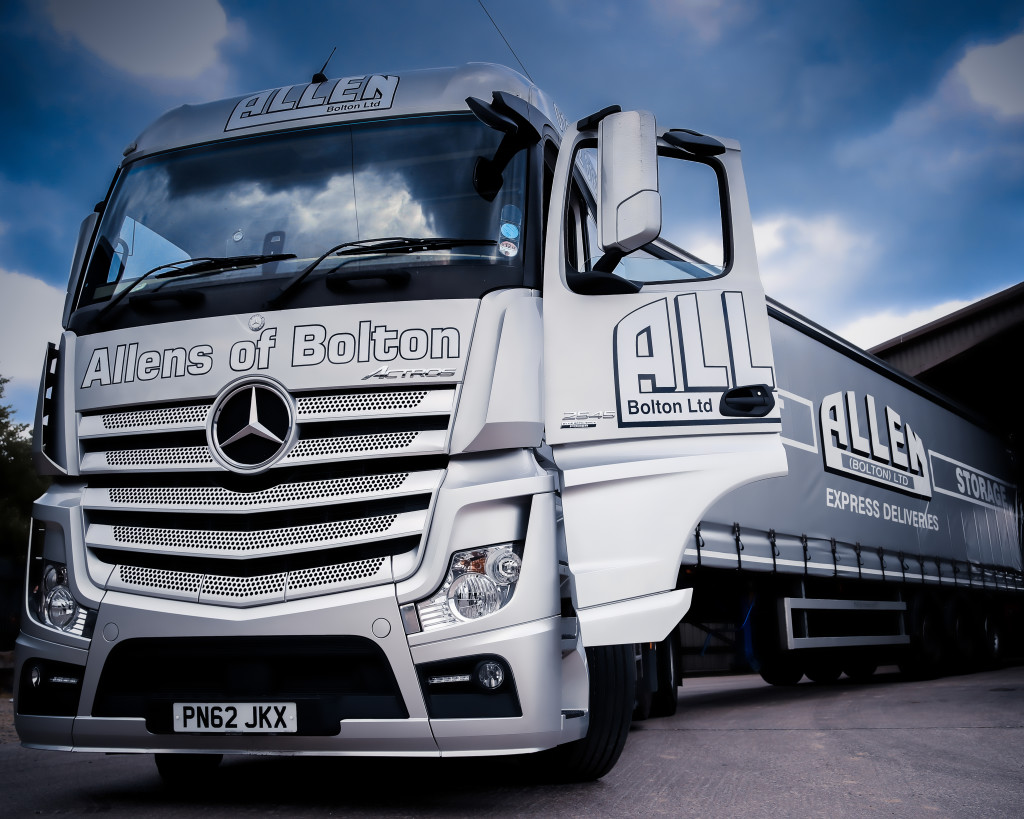 At first, we were approached by one of our current customers, who stated they needed a FORS registered operator and because we were more than happy to oblige with the needs of our customers, we registered with FORS, in which case were successful in acquiring the Bronze accreditation.
In fact, we were that impressed with the FORS recognition scheme that we decided to apply for the FORS Silver accreditation, even though this would require us to invest on a large scale, as we would need CCTV cameras, audible warning systems on all our vehicles and an increase in the levels of training that our drivers needed to receive. Not only were we looking to receive our Silver accreditation, but we felt that the added safety and learning benefits for all concerned, more than justified the level of investment needed.'
We are pleased to say that Allen Transport has applied for the FORS Gold Accreditation and this is to ensure that all our customers receive the best service and that all drivers and staff can carry out elevated levels of operations, on a regular basis – this includes optimal safety for themselves and other road users.
 "If you want to survive in today's economy, you must get the education necessary to succeed" Peter Allen
A major positive we have taken from the FORS process is the enhanced safety of my employees and other road users in urban areas, the SUD course enabled my drivers to gain their CPC which meet legal criteria but as a professional driver gave them the skills and knowledge to adapt to modern congested roads and manage their actions and interactions with vulnerable road users.
"Our drivers are aware that they must be beware"  Peter Allen
| | | | |
| --- | --- | --- | --- |
| | MPG | Incidents per 100,000 Kms | Number of PCNs |
| Jan-Dec 2015 | 8.5 | 4 | 2 |
| Jan-Dec 2016 | 8.74 | 2 | 2 |
| Percentage improvement | 2.9% | 50% | 0% |
*Annual improvement in MPG and Incidents per 100,000 Kms
Over the past few years, we have become more involved in the health of our drivers. While getting in shape is a decidedly personal choice, we are putting a wellbeing programs in place on the company level to create a culture that promotes truck driver health and wellbeing. For example, in 2010, we replaced our indoor smoking lounge with an employee quiet rest room. We now also offer a café with healthy food and drink choices. We are also able to refer our drivers to a specialist in health and wellbeing to guide the drivers and maintain a healthy lifestyle. www.appetiteforwellbeing.co.uk
As a family, firm our employment strategy is to ensure all staff within the company are retained. However, we do have a small requirement for new driving & warehousing staff. William Allen Transport endeavors to give all staff an opportunity to develop therefore we have adopted a warehouse to wheels initiative. Roy Worrell was recently recruited on this initiative as a warehouse / driver operative. Roy underwent RTITB accredited training on FLT and Moffets which he met and was certificated, he then underwent training on licence acquisition where he achieved CE licence. As part of our ongoing commitment to giving opportunity, we are reviewing the warehouse to wheels program and will look to take advantages of the Trailblazer qualifications.
The Company has a genuine interest in the welfare of both staff and persons within the locality of the Operator centre and feel duty bound to reduce noise pollution. Noise is recognised as a type of environmental pollution therefore I implemented strict guidelines to be considerate and thoughtful towards our neighbours. Unnecessary vehicle Idling has been identified as an issue, in conjunction with the Zero idling policy I have revised my vehicle replacement strategy to introduce "Stop Start" or "Idle Cut out" technology.  As a professional operator, I endeavour to purchase vehicles that minimise all levels of noise and promote a culture of thoughtfulness.
Modal shift and alternative vehicles – how have you attempted to move part or all of your consignment from road to an alternative transport mode or used electric or alternatively-fuelled or powered vehicles within the fleet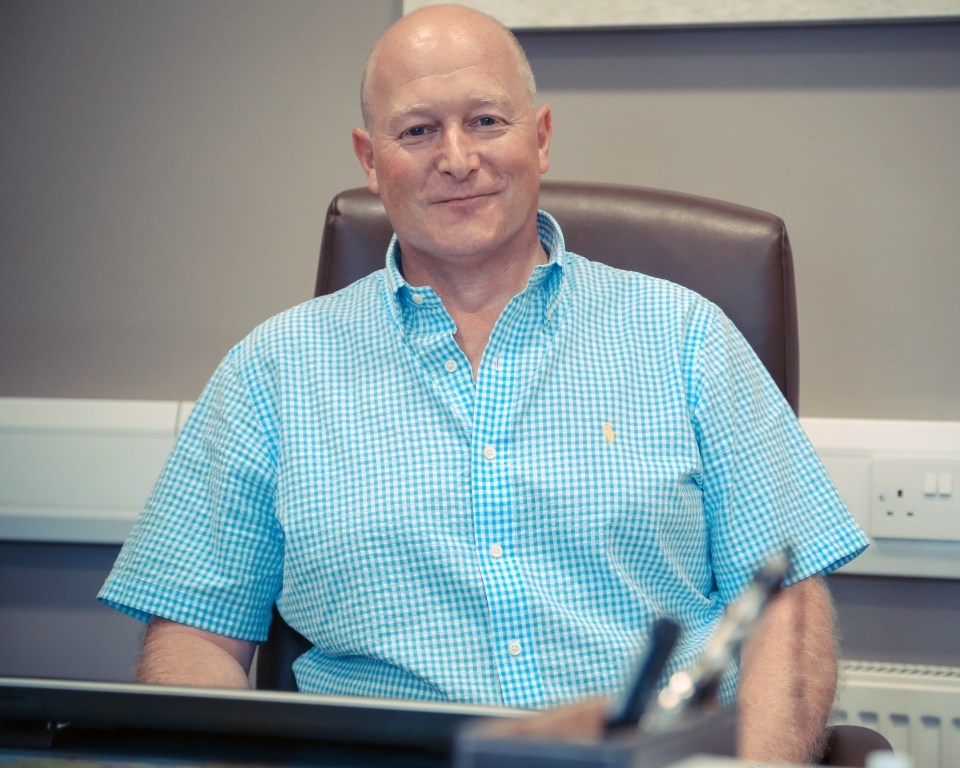 In order to make continual fleet improvements we will be looking to introduce alternatively fuelled vehicles, purchasing more Euro VI vehicles, revising the way we monitor driver fitness and health, procuring low entry / high visibility vehicles, bringing additional OCs onboard etc… as this will help our company profile within the general haulage sector.
Since achieving FORS accreditation, both the company as a whole and our drivers have greatly benefited from the various e-learning modules and training which is available to us through FORS.  We look forward to continuing this important addition to our industry.
Please note: All published FORS Gold case studies have been submitted by the accredited company named above and transcribed verbatim