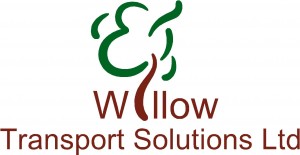 Willow Transport Solutions Ltd are based in West Horndon, Essex and specialise in general haulage for the construction industry.
 Lee Nix, Director, has seen huge benefits for Willow Transport Solutions Ltd from FORS. The safety features now fitted to our vehicles have reduced incidents and our staff training programme has helped with our employees understanding of their job roles and responsibilities to name just a few.
We were introduced to FORS through our supply chain and immediately realised the procedures and standards required to achieve the Bronze accreditation was exactly where we wanted our company to be.
In a heavily competitive field our aim was to set the level of expectation with our clients and encourage responsible buying. FORS enables us to promote our standards and publicly show improvements to our company with a recognised industry scheme.
Willow T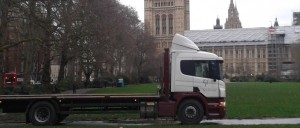 ransport Solutions Ltd passed our Bronze assessment first time which gave us the platform and confidence to proceed to the Silver Accreditation. Keen to distingish ourself from our competittion we immediatley begain work to achieve this goal.
We used the Bronze accreditation as a spring board to promote our newly formed company to a whole host of clients. The response was overwhelming. We immediately placed our foreman driver on a FORS Practitioner workshop programme and began upgrading the vehicle camera systems to a higher specification.
FORS has helped Willow Transport Solutions Ltd in many ways, a key area we have identified improvement is staff training and refreshers. The FORS system encourages our staff to be proactive with their training, allowing them to identity their own areas for improvement. We have regular one to one training days with outsourced FORS practitioners to ensure all staff meet out stringent driving standards.'
Using the recording procedures encouraged by FORS we immediately recognised a common misunderstanding with our staff and the use of digital tachographs.
Using this information we was able to focus our toolbox talks and one to one training sessions on this area. The immediate improvement was there for all to see, as the table below shows.
| | | |
| --- | --- | --- |
| | Tachograph infringements | Incidents per driver |
| May 2013 – August 2014 | 28 | 3.5 |
| August 2014 – May 2015 | 4 | 0.50 |
| Percentage Improvement | 700% | |
Achieving the Gold Accreditation would show the ever increasing client base of Willow Transport Solutions Ltd our commitment to continued improvement.
FORS has transformed our approach to our business and I believe will only promote a positive reputation for our industry.
We strive to be more efficient, professional and environmentally friendly. Gold Accreditation can only aid our endeavours.