Based in Silvertown, next to London City Airport, Wilson James London Construction Consolidation Centre (LCCC) is the city's only consolidation centre, committed to material supply logistics for multiple construction projects that also focuses on reducing any negative impact on the environment.
As pioneering partners of FORS, we became involved in workshops from its early stages and felt compelled to obtain the accreditations swiftly. After our initial assessment for FORS bronze was passed, we went on to obtain the silver accreditation in 2009 as one of the first companies to do so, gaining re-approval in 2012 and 2013.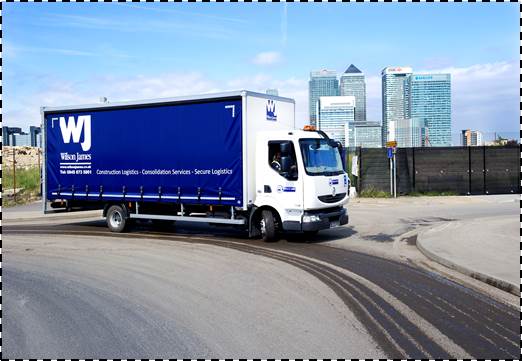 The following year in 2014, we were awarded the FORS Gold accreditation. An achievement only few construction related companies have attained. With the Gold accreditation came the understanding from members of major construction projects of the necessity of consolidation, particularly for London sites where severe delivery constraints are an ongoing challenge.
 Our biggest contribution to road safety through our LCCC, is the 68% reduction in the number of supplier's vehicles to construction zones. This decrease in vehicles on London's roads, has made it safer for the fewer supplier vehicles entering central London, as well as all other London road users who contend with minimal driving space daily.
"We have reduced the amount of vehicles travelling to our construction sites by 68%"
Vehicles at the Wilson James LCCC are all fitted with Class 5 and 6 mirrors, cyclist proximity sensors, blind spot cameras, sidebars, and left turn and reversing alarms to reduce the likelihood of incidents with cyclists in line with TFL's Cycle Safety scheme. In addition, our LCCC vehicles and drivers are fully equipped with the tools and training from the FORS scheme to aid our push for safety for vulnerable road users as well as making supplier deliver efficient and cost effective for London construction projects.
Below are just two of the savings made during 2014/15.
| | | |
| --- | --- | --- |
|   | Accidents | PCN,s |
| Jan-Dec 2013 | 2 | 6 |
| Jan-Dec 2014 | 0 | 1 |
| Jan-Dec 2015 | 1 | 1 |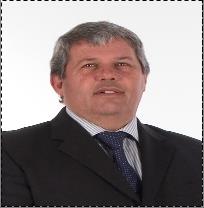 Becoming a FORS member has created huge benefits for us as a company. We have seen a significant reduction in fines and charges, fuel is now being saved by low-emission trucks and we can track routes to keep clear of congested traffic areas. It has also given us access to a range of exclusive benefits, including the opportunity to secure business with organisations that specify accreditation standards, improve safety, reduce environmental impact and save money.