WS Transportation Ltd, owned by William Stobart and managed by Nigel McMullan as M.D. and Ed Stobart, is a relatively new company who has just celebrated its third anniversary. Operating just under 130 vehicles from Runcorn, Rugby and Dalton, the company currently employs more than 170 staff.
The fleet is exclusively articulated Scanias, mainly 6x2s and a few 4x2s. 85% of the fleet is no more than two years old and Euro 6 compliant, with the remaining older vehicles scheduled for replacement over the coming year. The fleet has the capacity to tackle STGO2. The trailer fleet exceeds 260 assets and comprises of regular flat beds, step-frames, low-loaders, extendable flat-beds, lorry-mounted brick cranes, chip-liners and loggers as well as a fleet of curtain-siders.
Key products include Structural Steel, Pre-Cast Concrete, Plant, Modular Buildings, Tower Cranes, Formwork and Aggregates. Around a third of these loads are abnormal by length or width and most are delivered into the heart of London, with all the restrictions and problems associated with movement in the heart of the city.
The company operates 24/7 across the United Kingdom and Ireland with occasional deliveries to continental Europe. "Driven by Perfection", the company motto, is a very real aim and the company strives to achieve the highest standards in customer service and driving skills. Driver training takes a high profile and all staff undergo continuous professional development.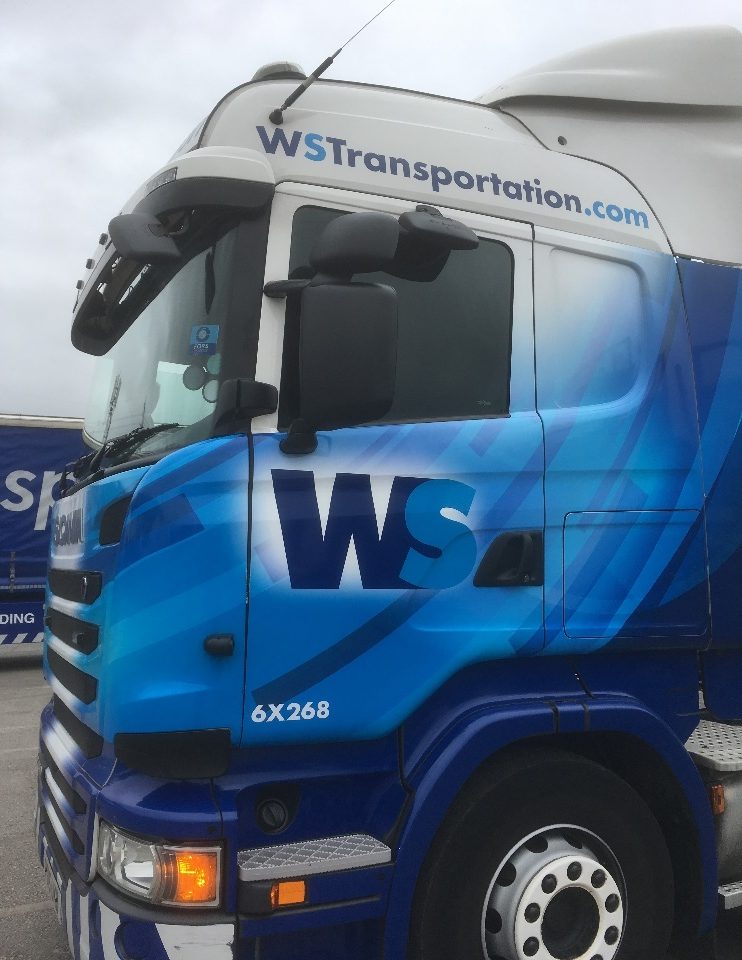 Delivering to major construction projects across London meant that WST were required to adhere to FORS standards. Since attaining Bronze four months after the company's incorporation in March 2014, WST have worked hard to maintain and improve fleet compliance and the standard of equipment. Silver accreditation in September 2015 saw the completion of a project to ensure compliance across the whole construction fleet, with standard fitment of side mounted rear-view cameras, left turn audible warning system, near-side proximity sensors, class 4, 5 and 6 mirrors, forward facing cameras and the fitment of signage highlighting WS Transportation's commitment to the FORS Standards.
One key development has been the continuous evolution of WST's driver training programme: all drivers follow the Cycle Safety E-Learning module on induction and all construction fleet drivers attend the Safe Urban Driving DCPC course within their first year of employment.
Load restraint and safety training plays an essential role in initial driver training, with the focus being on full compliance with industry best practice. All drivers are trained to TATA C10 and relevant LRGs as well as the Aggregate Industries Passport to Safety scheme. Other role specific training includes ALLMI, CPCS, Laing O'Rourke and Crossrail. A pro-active policy of Intervention Training concentrates on promoting those driving behaviours contributing to Work Related Road Safety and a defensive driving strategy founded on SAFED style training which has seen improvements in mpg, emissions and accident costs.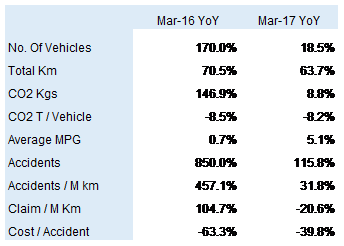 "Meeting FORS standards has helped us focus on safe driving, especially regarding vulnerable road users, whilst the progression from Bronze to Silver has concentrated our attention on monitoring vehicle performance."
The company motto, "Driven by Perfection" is an aim WST take very seriously. Whilst acknowledging that aim as ultimately impossible, WST strive to achieve continual improvement in all areas of its operations. Subscribing to the FORS standards has helped the company focus on specific areas relating to performance, safety and training. By adopting the FORS e-learning modules as an integral part of our induction process, WST raise driver awareness of vulnerable road users from the start of their career with the company. Ongoing intervention training is structured to address key driving behaviours, as reported by vehicle telematics. By focussing on idling, harsh braking and acceleration, over-revving and mpg, trainers can target on-the-road training to improve vehicle performance and reduce emissions.
Please note: All published FORS Gold case studies have been submitted by the accredited company named above and transcribed verbatim