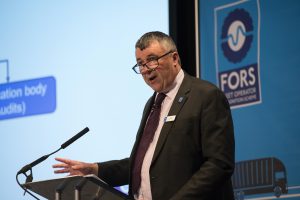 FORS will be providing speakers and exhibiting at many industry exhibitions and conferences all over the UK. Come and visit us at one of the following events to find out about the latest FORS news, developments, toolkits, training and member only offers.
Please see below (month by month) all the events we will be attending this year:
To view past events, please click here.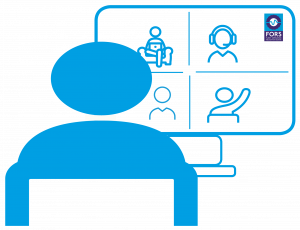 Free FORS Members' Briefings – Get the latest updates on FORS
The free briefings provide an opportunity for members to get the latest updates from FORS and to ask any questions. Topics include:
What FORS has done to support its members during the COVID-19 pandemic
Auditing and re-approval accreditation during COVID-19
Training and compliance – Postponement of version 6 of the FORS Standard
Changes to the FORS Community Partnership
The 1.5 hour briefings also include a Q&A session enabling members to connect directly with a number of staff from the FORS team, as well as to hear from fellow operators. Presenters include Paul Grafton, FORS Compliance and Training Officer, Livia Gergely, Membership Manager, and Christina O'Keeffe, FORS Helpline Team Leader. The briefings will be chaired by either John Hix, FORS Director, or by Paul Wilkes, FORS Business Services Manager.
To read more on the event, click here

Future Food Framework: Introduction to Logistics
The South West Food Hub organises the first FREE online seminar, where you will learn more about the Future Food Framework and how the logistics process will work. This online seminar is particularly aimed at logistics service providers across the region who may be interested in responding to the Crown Commercial Service's tender to provide logistics services for the new framework when it launches next year.
Paul Wilkes, FORS Business Services Manager will be presenting on "What does a good logistics supplier look like? An introduction to accreditations". 
To register and find out more information on here.