FORS SPECIFIERS REGIONAL BRIEFING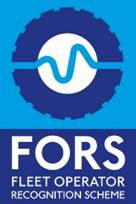 Do you specify FORS in your supply chain?
Do you want a safer, smarter, greener and more efficient supply chain?
If so then we have a series of events just for you.
FORS is hosting a series of regional briefings to assist organisations that specify FORS in their supply chain or intend to do so in the future.
What you can expect from the briefing:
How specifying FORS in your supply chain can benefit your organisation
Why the role of the FORS Champion is important and how you become one
How to introduce FORS into your supply chain to ensure a smooth transition for both you and your supply chain
What support and guidance is provided by FORS to help you with your supply chain compliance
How FORS aligns with other supply chain requirements such as Construction Logistics and Community Safety (CLOCS) and Transport for London Work Related Road Risk (WRRR) requirements
What new developments and activities you need to look out for from FORS in the next few month
FORS Specifiers regional briefing dates: