Coronavirus outbreak and Going for Bronze workshop
Going for Bronze workshops are not currently being delivered.
The workshop aims to support companies looking to achieve FORS Bronze. Whether you are preparing for your audit for the first time or addressing issues raised at a previous audit, this workshop is specifically designed to guide and support you through the process from registration to Bronze accreditation.
Developing, documenting and communicating road transport policies is essential for fleet operators. Knowing where to start and how to develop effective policies can seem daunting.
The workshop will help you through the process of developing policy and processes and give guidance to creating your own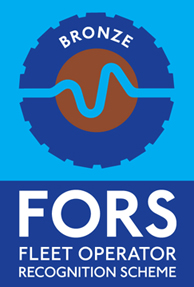 written documents.
The event will cover topics including:
1)         The benefits of Bronze – what is available to you
2)         Overview of the FORS Standard
3)         How to meet the Bronze requirements
4)         Examples of non-conformity and avoiding the pitfalls
5)         Next steps after assessment
LOGIN to see available course dates