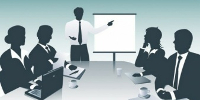 FORS now in its eighth year is pleased to welcome representatives from TNT, High Speed Two Limited and Highways England to its Governance and Standards Advisory Group (GSAG).
The group consists of industry representatives, local authorities and enforcement agencies and was established by FORS to ensure that it
s standards remain current and relevant to industry needs, and to protect the integrity and reputation of the scheme.
Transport professionals from companies including DHL, John Lewis, Tarmac, Travis Perkins and Veolia as well as organisations such as DVSA, TfL, FTA, RHA and CILT, meet quarterly to discuss issues relating to the ongoing maintenance, development and enforcement of the FORS Standard.
Andrew Lowery, TNT – City Logistics and Public Affairs Manager commented: "We are delighted to be able to add our support to the Fleet Operator Recognition Scheme. TNT has been involved in the scheme for a number of years and it is an integral part of our commitment both to the very highest levels of legal compliance and to improving road safety for all."
Steve Agg, Chairman of the FORS Governance and Standards Group commented: "It's a great pleasure to welcome Andrew Lowery, Neil Cox and Samantha Twining from TNT, High Speed Two Limited and Highways England respectively to the FORS governance group. It is essential to our central philosophy that we promote road safety and improve professional standards. High profile, experienced professionals such as those in our governance group ensure we are able to uphold those qualities which help to enhance the image of the industry as a whole."
GSAG will continue to work together in 2016 on a number of initiatives to help FORS:
Provide the leading best practice standard for fleet operators and contract specifiers
Deliver continuous improvements in road safety and operational performance
Minimise the impact on our environment of all fleet operations and service activity
Ensure the Standard remains relevant, accessible and up to date
Encourage professional standards for managers and drivers
Support the progression of operators through the levels of the FORS Standard