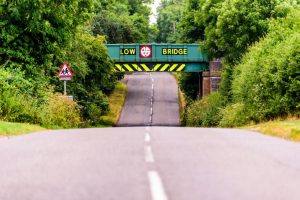 Bridge strikes happen every day, incurring significant costs for fleet operators, infrastructure managers and transport users, and generating possible reputational damage and legal action. However, bridge strikes are entirely avoidable if the right measures are put in place.
The Bridge Smart toolkit comprises three essential themes:
Re-set the culture of preventing bridge strikes
Re-learn avoidance techniques, raising awareness through education and training
Re-gain industry best practice to prevent bridge strikes
The Bridge Smart toolkit provides detailed, yet easy-to-digest, practical measures on reducing incidences of bridge strikes, while at the same time offering procedural advice should a bridge-related incident occur.
Other training resources are available and include an online interactive eLearning module that embeds toolkit knowledge about how to prevent bridge strikes. The Bridge Smart eLearning module is aimed at HGV driving staff but will also benefit transport managers and supervisors. It forms part of the safety suite of eLearning modules available to meet the work-related road risk requirement under Bronze requirement 'D4 Professional development'. Other safety eLearning modules are:
Cycle Safety
Van Smart
Smart Driving
Pedestrian Safe
To access the free Bridge Smart toolkit, please click here. To complete the Bridge Smart eLearning module, click here.