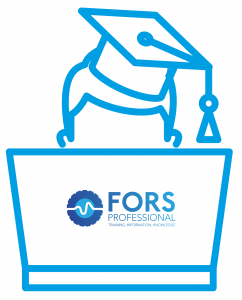 The FORS Practitioner Recertification course will now be delivered via webinar, in the same way that all other FORS Professional training is, and is offered at the discounted rate of £90 + VAT per person.
The webinar is delivered in two 3.5-hour sessions on the same day. The next FORS Practitioner webinar will be held on Tuesday 16 July 2020, from 9.00am to 12.30pm and again from 1.30pm to 5.00pm – you must attend both sessions in order to re-qualify as a FORS Practitioner.
This webinar is suitable for expired/expiring FORS Practitioners between 2012 and 2015.
To book your place, click here. If you can't make this date, look out for other dates in a forthcoming training eNews.