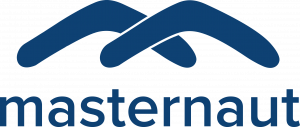 A study conducted by FORS Associate Masternaut has found that drivers are far more likely to change their behaviour when they receive immediate feedback using tools such as Masternaut's in-cab coaching device, rather than relying on retrospective feedback and reports.
For this study, Masternaut ran an extensive analysis across 9,000 light commercial vehicles and found that those with the in-cab coach achieved substantially better results, including:
50% reduction in speeding events
5-6% improvement in fuel economy
Significant reductions in harsh driving
These results translate to:
Improved driver safety
Reduced fuel emissions (CO2, NOX and particulate emissions)
Lower fuel spend
Improved duty of care by the employer
Masternaut is a leading European telematics solutions provider offering FORS members a free, no obligation study that will deliver a review on the applicability and potential benefits of using telematics to support their fleet operations.
As part of your membership, you can benefit from offers and discounts from FORS Associates. To find out more about this offer, and a full list of other offers and discounts provided by some FORS Associates, please click here.
To obtain a copy of the full report, please click here.