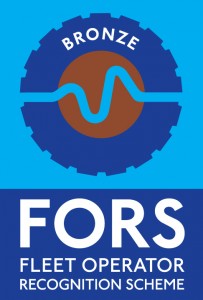 Don't forget that the validity of Bronze accreditation for Gold members is changing from three years to two years from 1 January 2018. From this date, the change will affect members applying for Gold for the first time, and existing Gold members as and when their current Bronze accreditation expires.
The decision was taken by the FORS Executive Group, after it deemed a three-year gap between on-site audits was "simply too long".
John Hix, FORS Concession Director, said, "the change will ensure high levels of safety, efficiency and environmental protection are better maintained and evidenced."
The annual process to renew Silver and Gold accreditations through the online evidencing system remains unchanged. Please click here for more information about FORS Silver accreditation and here for more information about FORS Gold accreditation.
The current rules apply for Gold applications submitted prior to 1 January 2018.