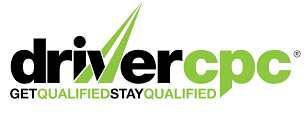 Following a consultation by the Department for Transport and the Driver and Vehicle Standards Agency on improvements to the Driver Certificate of Professional Competence (CPC), training providers can now apply to have eLearning included in their Driver CPC courses.
Drivers will be able to access the eLearning part of the course before the classroom training. However, eLearning is limited to a maximum of two hours per seven-hour course, with the other five hours being delivered in a classroom setting. Training providers who want to deliver their training in this new way will need to adhere to a set of rules, such as making sure the standard of training is the same level as classroom-based training, being able to verify the identity of the trainee and prove they have participated, providing devices on-site for those who do not have their own, and being able to demonstrate that the eLearning module has been completed in full.
Transport for London (TfL), who manages both FORS Professional training and FORS Approved training, does not envisage including eLearning as an option within the current courses. However, as with all regulatory changes, this will be reviewed on a regular periodic basis, based upon industry requirements.
The 'Run a Driver CPC training course' guidance has been updated to reflect this change. To access the updated guidance, click here.
To access the response to the 'Amendments to Driver CPC regulations' consultation, click here.