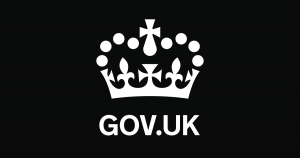 A service is now available on GOV.UK to check if an HGV is ready to cross the border. By using the service, you can check if you have the paperwork you need to cross the border between Great Britain and the EU in a heavy goods vehicle.
You can use this service for:
HGVs that weigh less than 7.5 tonnes
HGVs of any weight that are going to the EU, but are not going via the Port of Dover or the Eurotunnel
This service does not provide any customs or goods-specific paperwork. To find out more on the documentation you will need prior to your departure, click here.
Before crossing the border, you may also need to make an entry summary declaration (or safety and security declaration) into the Import Control System (ICS) of the EU country you are crossing into as well as get a local reference number from the shipper supplying the goods (if you are travelling to a customs office of departure prior to transporting good into the EU).
If you are leaving the UK for the EU from the Port of Dover or the Eurotunnel, you will need a Kent Access Permit (KAP) if your HGV weighs over 7.5 tonnes. Drivers stopped and found not possessing a KAP can be fined up to £300 for entering Kent. You can apply for a Kent Access Permit here.
To access the Check and HGV is ready to cross the border service, click here.