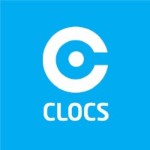 FORS members are able to attend the CLOCS annual conference, which is being held at the National Motorcycle Museum in Birmingham on Wednesday 20 March 2019, at the discounted rate of £75.
The programme includes a wide range of interesting and informed speakers to help you better understand and implement CLOCS within your organisation.
The main conference speakers include:
Jesse Norman MP, Minister of State for the Department for Transport (pending confirmation)
Transport for Greater Manchester – Driving regional influence
Royal Town Planning Institute – Informing planning policy adoption of CLOCS across the UK
Croydon Council – Making Construction Logistics Plans work for business, councils and communities
Continental – Connected

vehicles,

connected communities: using information to drive change
Southern Construction Framework – Collective client demand to support progress
Mulalley – Principal contractor's challenges and successes in implementing CLOCS
Tarmac and FORS – Fleet operator challenges and success in implementing CLOCS
During the afternoon, there will be additional 'how-to' workshops that will help operators understand and implement the CLOCS Standard.
To book your tickets and for further conference details, click here.