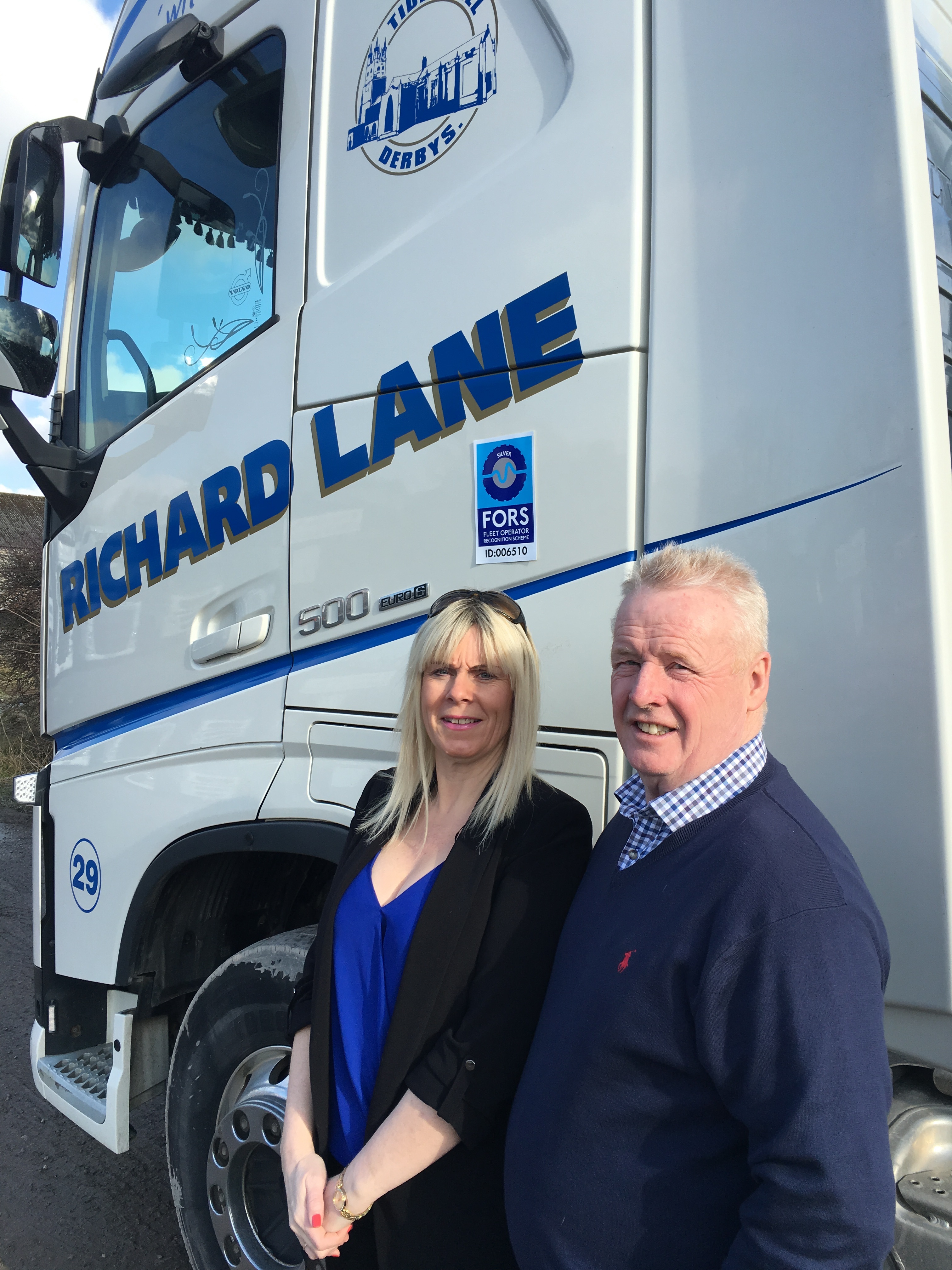 Congratulations to haulier RLT Ltd in Tideswell near Buxton on becoming the 900th FORS Silver accredited member. At the same time, RLT has improved its on-road safety performance and reduced vehicle emissions since gaining FORS accreditation in 2014.
As RLT continues its journey towards FORS Gold accreditation, the company has said that FORS membership has provided a clear road-map for future development, and, with it, more business opportunities.
 "Most importantly," said Managing Director, Barrie Handley, "FORS has brought us a better awareness of safety. Our vehicles are now fitted with cameras, and our tracking technology has provided us with evidence of improved driving characteristics from all our drivers. Our whole fleet is now running to an excellent standard, and," he said, "we have the data to back it up.

"We have also improved our fleet fuel economy by 0.5mpg," he added, "that may not seem a high figure, but, across the whole fleet of 14 vehicles, it represents a substantial saving in fuel costs and vehicle emissions. Through its excellent training courses, FORS has helped us eliminate the peaks and troughs in our fuel returns and we're now seeing consistently high productivity from all our vehicles."
Anne Johnson, FORS Operations Director, said:
"Huge congratulations to RLT on achieving FORS Silver.  Barry can be very proud of what he has achieved and I am delighted to see that his hard work has translated into tangible benefits including a safer fleet and an increase in efficiency."
For information about progression to FORS Silver, please click here.