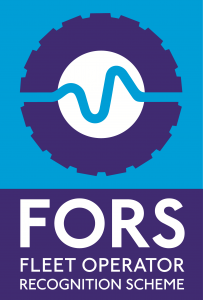 Members whose Bronze audit is overdue because of the coronavirus pandemic must book their audit as soon as possible to ensure audit slots are available. You may not get an audit date if you do not book yours now. Automated downgrades will restart from 30 November 2020, so make sure you undertake your Bronze audit on or before 30 November to avoid being downgraded.
Please note that you will not gain time on your accreditation and your expiry date will remain the same regardless of when you have the audit.
Members with expired Bronze accreditation renewing their Silver/Gold accreditation, must pass a Bronze audit before submitting their Silver/Gold re-approval.
Bronze on-site audits are taking place with FORS COVID-19 rules and requirements in place. However, members who cannot meet these rules can suggest another location so that the audit can go ahead.
In addition, FORS will shortly be inviting members with the most overdue audits who cannot have an on-site audit to undertake a remote audit.  If you are not able to meet the FORS COVID-19 audit rules and requirements, please email the FORS Helpline on enquiries@fors-online.org.uk.
For more information, please visit our Coronavirus Frequently Asked Questions page here.