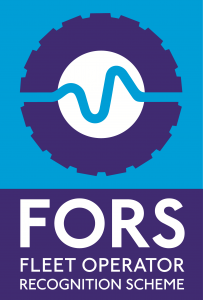 Following a period of receiving incoming enquiries by email only, the FORS Helpline is open as usual, Monday to Friday, 8.30am to 5.00pm, with the phone line up and running again. You can email enquiries@fors-online.org.uk or call on 08448 09 09.
The Helpline team is busy contacting operators whose membership is due for renewal to ascertain individual circumstances before sending out the membership renewal invoice. We understand some organisations may not be able to process membership fees at the moment due to Coronavirus lockdown. If that is the case and you wish to maintain your membership, please confirm this with the team and you will not be downgraded.
Your FORS membership currently entitles you to many benefits, including FORS Professional eLearning, funded and discounted FORS Professional training and access to many resources such as toolkits and toolbox talks. Last week also saw the launch of revised LoCITY eLearning modules for both drivers and managers.
If we haven't managed to get hold of you and you have any concerns regarding your business and FORS, please do not hesitate to email the FORS Helpline.