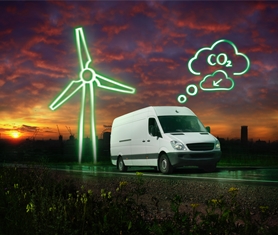 With environmental protection central to the FORS drive for best practice, we would urge members to register on part two of the carbon management webinar for transport managers. The webinar – free to FORS members – is scheduled for Tuesday 9 May 2017 from 3.00 pm to 4.00 pm and will benefit from specialist input from BP Fuel Cards.
This will be the second in a two-part webinar series designed and delivered by FORS and BP Fuel Cards to look at the critical issue of monitoring fleet emissions and ways of reducing carbon emissions.
Expert involvement from Andy Allen, BP Fuel Cards, and Mike Capper, BP Target Neutral, will provide FORS members with the know-how to develop a competitive strategy to reduce emissions and, ultimately, to cut carbon. Andy and Mike will be joined by Paul Wilkes, FORS Business Services Manager, who will provide specific insight for FORS members on practical ways of tackling carbon emissions and the relevance to the FORS Standard.
"The first webinar looked at why this is such an important issue for transport managers," said Paul Wilkes, FORS Business Services Manager, "and our partners at BP were able provide real insight with respect to building a carbon management plan. The second webinar will discuss how you can measure, reduce, replace and neutralise carbon emissions – an area where FORS members are already required to participate – and which is designed to show members the risks and the many opportunities of starting their carbon reduction journey."
Spaces are still available for the webinar, exclusively for FORS members, and you can sign up here www.bpplus.co.uk/FORSwebinar. Please note that you can register even if you did not attend part one.