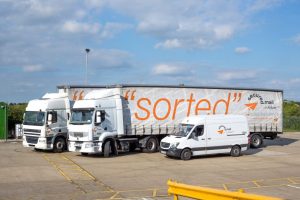 Secured Express, trading as Secured Mail and now part of The Delivery Group, is one of the largest eCommerce, postal and retail logistics businesses in the UK. Secured Mail collects, sorts and delivers over 470 million items every year and recently achieved FORS Gold accreditation.
"FORS Gold status demonstrates that our fleet operations are performing at the highest level. Safety is a priority for us as we send our drivers all over the country, so training our drivers and ensuring our vehicles are safe and efficient is really important," said Scott Austin, Secured Mail's Quality and Compliance Manager.
With vans and lorries of varying sizes travelling all over the UK, the company found that FORS acted as an important badge of honour, particularly when travelling through major cities like London, Manchester and Newcastle which have renewed their focus on safety and the environment.
Congratulations to Secured Express on achieving this important milestone. To learn about the company's journey to Gold, view the case study here.