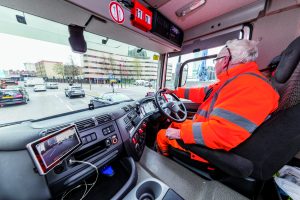 The FORS Compliance team offers guidance on how to remain compliant with the FORS Standard. Next up in the series of helpful tips and guidance straight from the team is the importance of regularly carrying out driver licence checks.
Under Bronze requirement 'D1 Licensing' it is required that all drivers hold a valid licence for the category and type of vehicle they are tasked to drive and manage any risks associated with endorsements or restrictions. FORS operators shall have a procedure in place to check and verify all driver licences, categories, expiry dates, endorsements and restrictions.
Driving licence checks shall be conducted at least every six months. The frequency of checks should be increased for higher risk drivers using an approved risk scale. A typical approved risk scale is:
0–5 penalty points on the driving licence – six monthly checks
6–8 penalty points on the driving licence – quarterly checks
9 or more penalty points on the driving licence – monthly checks
When relevant, the procedure shall include checks on digital tachograph cards and Driver Qualification Cards (DQC) for Driver Certificate of Professional Competence. These checks shall be recorded and be available for the next bronze audit.
To help members stay compliant, FORS offers a driver licence checking service in partnership with Licence Bureau Limited, the country's leading provider of secure driver licence checks. The service offers preferential rates to FORS members, click here to register for your free quote.