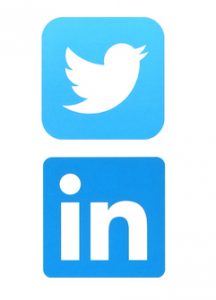 FORS regularly posts on both its Twitter and LinkedIn profiles, to ensure members are up to date with the latest scheme information, upcoming events and industry news.
FORS social media engagement has significantly grown in the last year, as more members, government organisations and prospects join the conversation, with big increases in follower numbers and connections on both Twitter and LinkedIn.
FORS would like to hear about stories that matter to members, associates and champions and would like to share these with the FORS community and followers on social media.
So, if your operating centre is approaching a significant milestone, or one of your drivers has made you proud, FORS would like to hear about it.
To get involved via Twitter, tag @FORS_online using the hashtags: #FORS, #FORSMembers, #FORSAssociate, #FORSChampion, #FORSProfessional #FORSPractitioner or #SafeOperator.
If you have a Twitter and/or LinkedIn account, don't forget to follow FORS: @FORS_online and FORS – Fleet Operator Recognition Scheme.