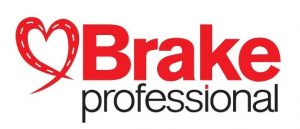 FORS will be the headline sponsor supporting Brake at its Fleet Safety Conference at the St John's Hotel, Solihull, on Thursday 25 May 2017. Brake is arguably the best-known road safety charity in the automotive sector, with its annual conference focusing on drivers, their vehicles, road safety in the community and protecting vulnerable road users.
Safety remains top of the FORS agenda, of course, particularly for vulnerable road users, and supporting the Fleet Safety Conference is an ideal opportunity for both FORS and Brake to share views surrounding operational best practice in the road transport industry.
The conference also brings together fleet professionals and suppliers, providing them with an opportunity to discuss specific fleet safety measures. Please go to the Brake website for the full agenda for the conference.
FORS and Brake Professional members can book their place at the conference for a discounted price of £90+VAT, instead of £140+VAT for non-members. To attend the Brake Fleet Safety Conference, please email professional@brake.org.uk or call +44 (0)1484 559909.