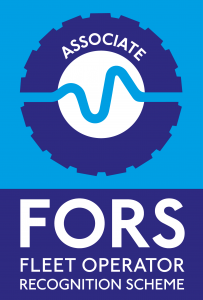 A number of FORS Associates have introduced FREE offers on their products or services specifically aimed at supporting FORS members during the coronavirus pandemic.
These offers are:
Brake-DTec: a FREE webinar to help fleet managers manage work-related road risk and COVID-19
FleetCheck: a FREE COVID-19 Transport Toolkit that includes a series of videos and resources to help fleet operators and business owners navigate the new challenges and help them prepare for the eventual return to more usual operational levels
Fleet Partnership Solutions Limited: a FREE Business Mileage Expense application that incorporates fuel and cost management solution for fleet operators
Fleet Trak Ltd: a six-month FREE order optimisation, to help fleet operators plan and schedule easier and faster
Lytx: a FREE guide to remote coaching which can be a good alternative for fleets looking to keep their employees safe and productive during the coronavirus pandemic
Mates in Mind: a FREE guidance for managers to help manage workforce mental health, especially those who are working remotely during this period
Road Skills Online: a FREE COVID-19 Toolbox Talk to provide transport managers and directors with a management tool to help brief, educate and remind their drivers and staff about basic hygiene steps to protect themselves from infection
Towergate Insurance: a FREE dedicated coronavirus information hub to stay on top of the ongoing coronavirus situation
Trakm8 Ltd: a FREE access to Insight Optimisation, Trakm8's intuitive route planning solution to help handle the most complex fleet requirements.
Please click here to access these free offers.
FORS Associates who would like to contribute to a free offer for FORS members, and who have not already responded to the email from FORS, can contact associates@fors-online.gov.uk with their details.