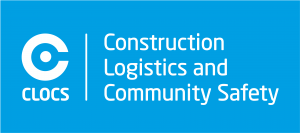 FORS will be presenting and exhibiting at the CLOCS Conference on Thursday 1 June as part of the Tip-ex/Tank-ex event, running from Thursday 1 June to Saturday 3 June at the Harrogate Convention Centre.
The conference starts at 2.00pm and the agenda is as follows:
Introduction to CLOCS – Derek Rees, CLOCS UK Project Director
How local authorities are requiring CLOCS through planning and procurement conditions – Davey Robertson, Northumberland County Council
How clients require CLOCS through procurement – Neil Cox, HS2
How contractors provide the right site conditions and check compliance of fleet operators – Mace
National site conditions assessment and directory – Glen Davies, AtoH
Update on FORS – John Hix, FORS Director
To book your free place on the CLOCS Conference, please e-mail: attendingclocs@tip-ex.co.uk.
FORS is out and about speaking and/or exhibiting at other key industry events – to find out more, please click here.