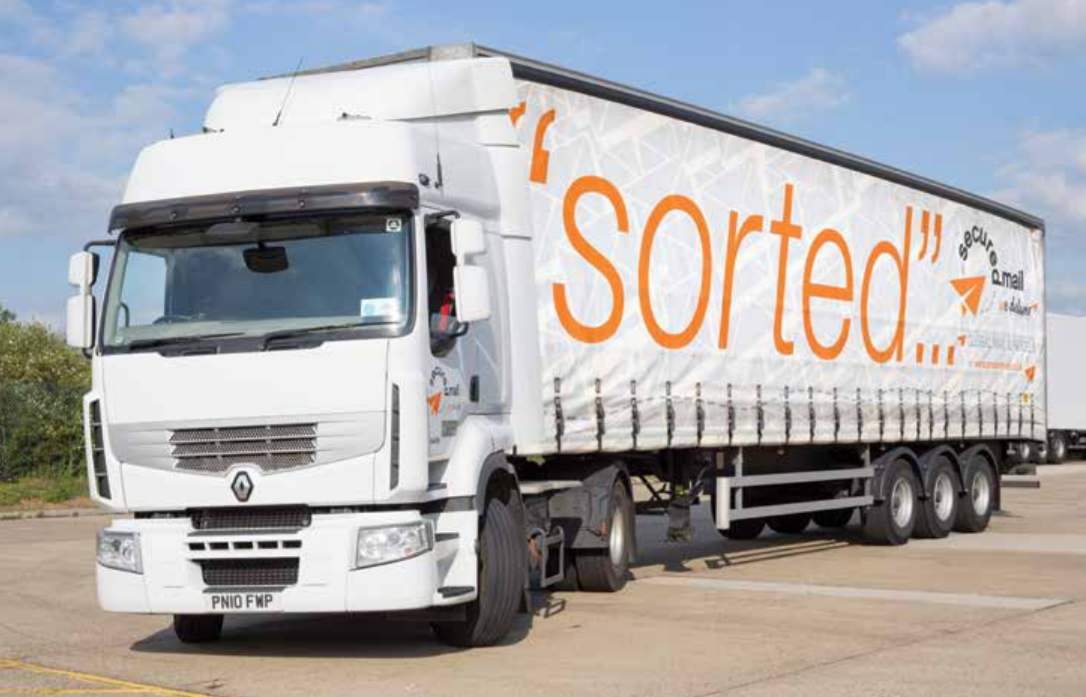 FORS Gold member Secured Express Ltd, trading as Secured Mail and now part of The Delivery Group, has saved a significant £160,000 by implementing a driver behaviour programme underpinned by telematics.
As one of the UK's largest eCommerce, postal and retail logistics businesses, with a 75-strong fleet, Secured Mail has used the system to analyse driver performance and make targeted improvements. This has resulted in an average eight per cent uplift in miles per gallon and a 15 per cent decrease in incidences of unsafe driving – equating to a £130,000 annual saving on fuel and £30,000 annual saving on maintenance, thereby demonstrating that telematics systems can be a real asset to fleet operators.
James Wilkins, operations and IT director at Secured Mail, commented, "Despite covering more miles than ever before, we have managed to achieve savings on fuel and maintenance by using driver performance data to help our employees improve through direct feedback, support and targeted training."
Drivers are scored on a range of key performance indicators, including excessive speed, driving events and idling. As an added incentive, Secured Mail uses the scores to create league tables, ranking the drivers based on performance, and as James said, "Drivers love the competitive aspect, and the use of league tables has helped to provide a stronger incentive for improvement." But, James added, "It is also important to work with the drivers to ensure they get all the help and support they need to improve their scores."
The system, implemented with support from Fleet Trak, includes OptiDrive 360, which scores drivers based on a range of key performance indicators, including speeding, driving events and idling.
A number of FORS Associates offer telematics systems, as well as a wide range of related products and services. To view these, including exclusive offers for FORS members, please click here.