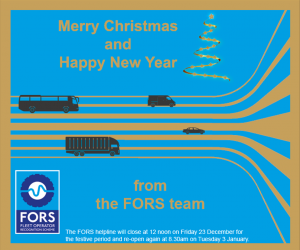 The FORS helpline will close at 12.00 noon on Friday 23 December for the festive period and re-open again at 8.30am on Tuesday 3 January.
We will respond to any emails or phone messages on our return. Alternatively, in the meantime, you may like to visit our Frequently asked questions.
FORS wishes all its members, associates and champions a very Merry Christmas and a happy New Year.