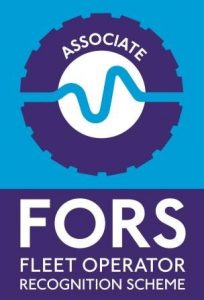 FORS membership offers access to exclusive offers and discounts from a wide range of FORS Associates.
The exclusive offers for members only are in addition to other member benefits including fully funded manager and driver training, access to toolkits and toolbox talks, and are designed to help businesses meet and maintain the FORS Standard.
Exclusive discounts are available on training, equipment and services covering a wide range of activities such as:
Fleet management
Tachograph analysis
Telematics
Vehicle safety systems (ie CCTV, proximity sensors)
Driver licence checking
Click here for more information on the offers and discounts provided by the current 111 FORS Associates.
Members using the products or services offered by FORS Associates can leave feedback about them on the FORS website. This can either be product specific feedback on the 'Products' page, or general feedback with the helpline team. This feedback will help FORS Associates improve the products and services they offer to members.
For further information on the offers and discounts available from our FORS Associates, or if your organisation is interested in becoming a FORS Associate, please contact enquiries@fors-online.org.uk