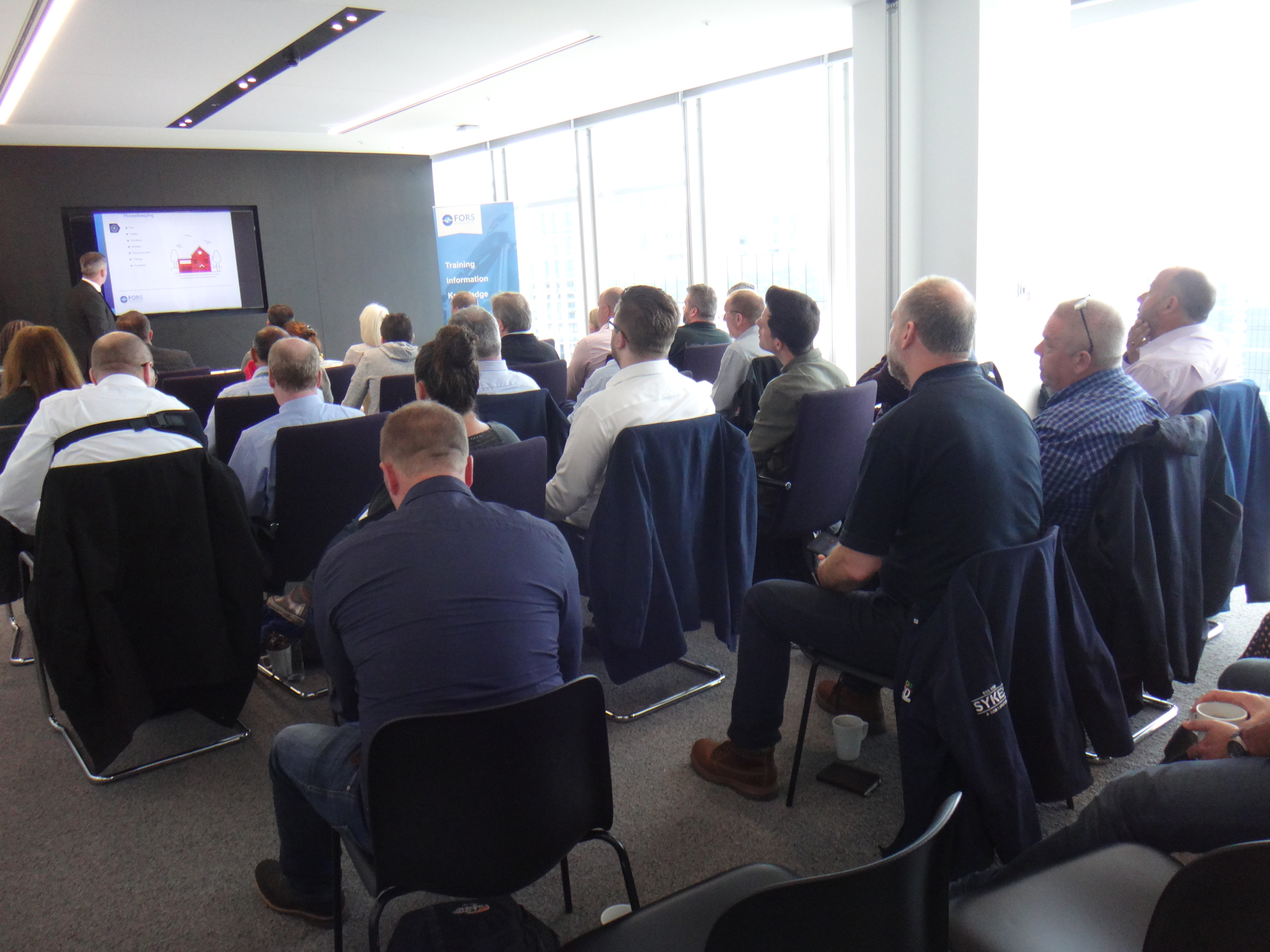 Find out everything you need to know about the FORS Standard version 5.0, and other FORS developments, at our free-to-attend FORS Members' Regional Briefings – taking place throughout the UK this autumn.
The briefings will focus on the newly released FORS Standard version 5.0, which will be made available to members on Tuesday 16 October at the FORS Members' Conference. Attending the briefings will provide members with an opportunity to learn more about the specific updates to the requirements and why they have been made, as well as enabling members to ask any questions and to engage with fellow FORS members.
The three-hour briefings will take place at the locations shown below. A special Going for Bronze workshop will follow immediately after the briefing in Crumlin.
Location
Name of the event
Date
Time
Link
Birmingham
Members' briefing
Monday 5 November
09.30 – 13.00
Book here
Bristol
Members' briefing
Tuesday 6 November
09.30 – 13.00
Book here
London
Members' briefing
Wednesday 7 November
09.30 – 13.00
Book here
Croydon
Members' briefing
Tuesday 13 November
09.30 – 13.00
Book here
Newcastle
Members' briefing
Monday 19 November
09.30 – 13.00
Book here
Edinburgh
Members' briefing
Tuesday 20 November
09.30 – 13.00
Book here
Crumlin
Members' briefing
Thursday 22 November
10.00–13.00
Book here
Crumlin
Going for Bronze
Thursday 22 November
13.30-15.30
Book here