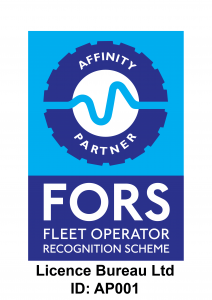 Launched in July 2017, the FORS Driver Licence Checking Service is designed to minimise the workload and risks associated with checking that drivers hold the correct licence for the vehicle they drive. The service ensures that licence check information is always up to date. The service also helps members to meet requirement D1 Licensing and qualifications of the FORS Standard.
While the service is still relatively new, feedback received so far from members has been very positive.
FORS Gold member Thompsons of Crews Hill were one of the first companies to take advantage of the FORS Driver Licence Checking Service. They employ 13 drivers to operate their fleet of 12 commercial vehicles, nine of which are HGVs.
David Hatton, Transport Manager at Thompsons of Crews Hill said, "Checking our drivers' licences was previously conducted in-house until we discovered that as part of our membership FORS offered preferential rates on a driver licence checking service.

"The service has performed checks quickly, securely and accurately, minimising the time we've historically had to spend on licence checking. This alleviation of work has enabled us to dedicate more resource to other areas of the business."

Mr Hatton concluded: "We have full confidence in the service provided by FORS to seamlessly operate in the background, continuously analysing any changes in our drivers' details, to ensure we're always compliant with duty-of-care obligations."
If you would like more information on the FORS Driver Checking service, please click here. You can also request a quote for the FORS Driver Licence Checking Service by clicking here. Preferential rates are available for all FORS members.