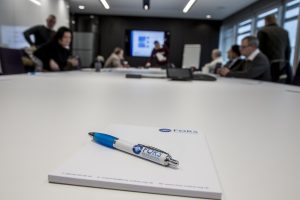 FORS Practitioner Recertification is a one-day workshop for current FORS Practitioners whose certification is approaching its five year expiry date. The first 2018 workshop is scheduled for February.
FORS will shortly be inviting Practitioners whose qualification is due to expire in early 2018 to book to attend and renew their FORS Practitioner qualification for a further five years.
FORS Practitioner Recertification offers current FORS Practitioners an ideal opportunity to refresh and to update their understanding of the changes to the FORS Standard. It provides delegates with a series of informative updates on previous FORS Practitioner workshop subjects, as well as an insight into the specific evidence needed for the FORS Silver and Gold requirements.
For more information about the FORS Practitioner Recertification workshop, please click here. Please note that attendance at this workshop is by invitation only. If you have any queries, please email enquiries@fors-online.org.co.uk