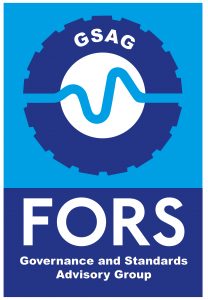 FORS Professional Development Working Group
A Professional Development Working Group has been established by the Governance and Standards Advisory Group (GSAG) to ensure FORS recognises advancements in both driver and management training. The group held its second meeting on Friday 22 March at the City of London Guildhall and the headline agenda item was immersive behavioural driver training.
At the meeting, group members experienced practical demonstrations from training providers using 360O video and virtual reality headsets as recommended by FM Conway, Travis Perkins and Dyer & Butler. This was alongside a presentation on Tideway's drama-based induction course, EPIC Logistics.
In 2011, FORS paved the way with immersive driver training through the Safe Urban Driving course. Since then over 100,000 drivers have experienced on-cycle hazard awareness. It is now time for FORS to take the lead again by recognising and encouraging developments in interactive training for drivers and managers.
There was overwhelming support amongst the group to achieve this. However, the process needs to be managed and it was agreed that a pilot project will be initiated. The pilot project is running from April to October 2019, it will:
Engage with fleet operators and training providers to better understand immersive behavioural training
Develop approval criteria to help stimulate the market for alternative methods of immersive training
Inform how the training is recognised against the current requirements of the FORS Standard
If you are using or thinking about using immersive training in your operation and want to get involved in the pilot project, contact glen.davies@ciltuk.org.uk by 7 May 2019.