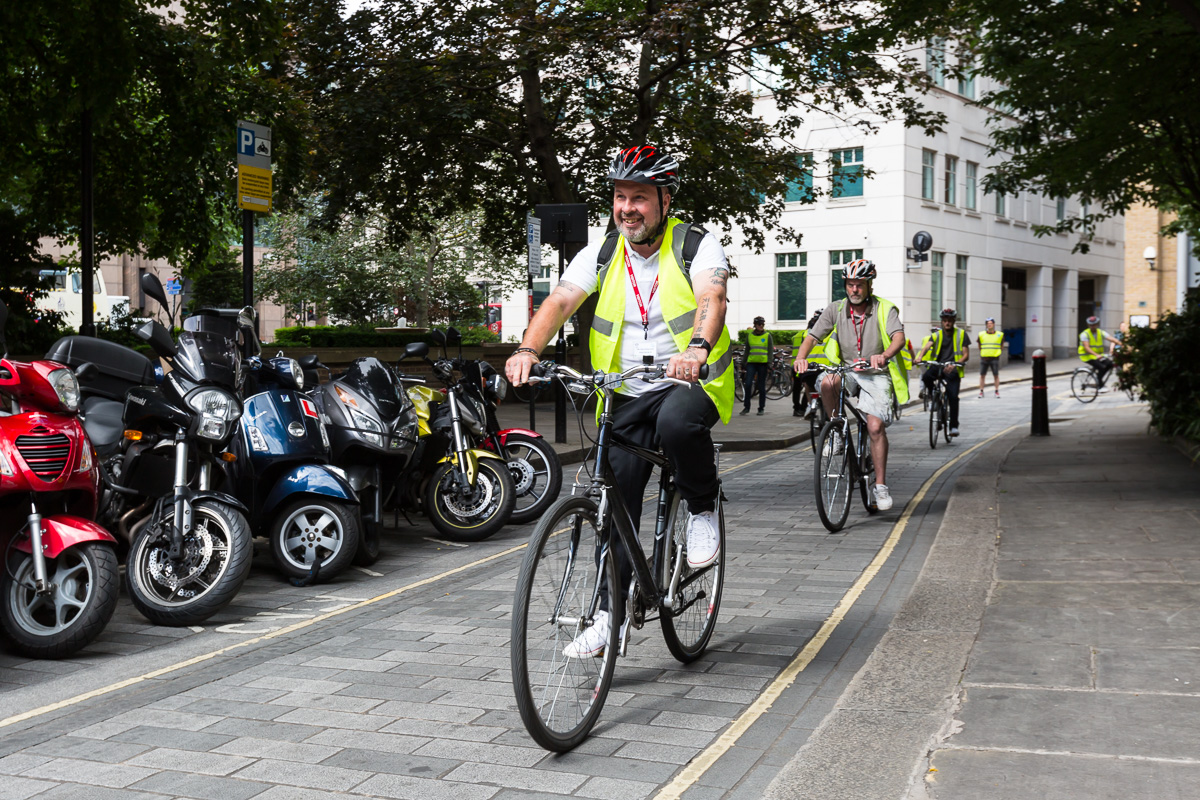 The next Safe Urban Driving (SUD) course in Antrim will take place on 21 June to coincide with Bike Week in Northern Ireland – an annual, week-long series of events designed to encourage cycling for the general public. Don't delay booking your truck or van drivers onto this course.
SUD is a fundamental element of driver training, consisting of two 3.5 hour modules, one classroom based and one practical module. SUD is aimed at truck drivers and Van Smart (VS) is aimed at van drivers. However, van drivers are welcome on SUD if VS is not available.
The classroom module focuses on sharing the road safely and highlights the vulnerability of other road users, as well as explaining how urban streetscapes are evolving to encourage more walking and cycling, while the practical module gives drivers a chance to get on bikes and experience the road from a cyclist's point of view and the issues faced by vulnerable road users.
Bike Week is an annual opportunity to promote cycling and show how cycling can easily be part of everyday life by encouraging 'everyday cycling for everyone'.
"Bike Week is certainly a great opportunity for cyclists," said Peter Morrow, FORS Manager – Northern Ireland, "and, for our FORS members too, our SUD course in Antrim is perfectly timed during a period when cycling is front-of-mind for everyone."
SUD is mandatory for drivers at FORS Silver as set out in requirement 'S5 Vulnerable road user safety training'. However all drivers, regardless of the company's accreditation level, are welcome to complete the training in Antrim as it is of benefit to all transport professionals.
For more information on SUD, and to book a place, please click here.