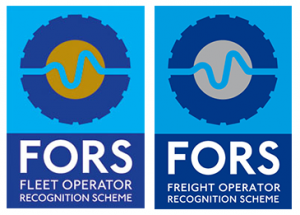 If you're a FORS Silver or Gold member whose accreditation is coming up for renewal, please remember that the FORS Standard has been revised since your last application. You must, therefore, ensure you prepare your re-approval submission against the new and updated requirements set out in the FORS Standard (version 5), including new mandatory training requirements.
The new training requirements introduced at Silver and Gold, include:
FORS Silver – completion of mandatory LoCITY eLearning module for drivers
FORS Gold – completion of LoCITY Driving course for drivers. However, a transitional provision is in place to help operators, meaning for audits prior to 31 December 2019, the training can be planned and evidenced (does not have to be booked, but must be shown as planned in your professional development plan for completion by the time of your re-approval audit in 2020). For audits from 1 January 2020, all training must have been undertaken by the time of the audit
Applications can be started as early as desired and submitted 75 days prior to your re-approval date – you will not lose time on your application – but no later than 45 calendar days prior to the expiry date of the present certificate
Your FORS Bronze (and Silver for Gold re-approval) accreditations must have at least 45 calendar days' validity at the time of submitting evidence for Silver and/or Gold re-approval
Earlier this year we introduced a new unified audit option to simplify FORS accreditation for members with single operating centre accreditation (SOCA). The new process provides you with a single re-approval date for Bronze, Silver and Gold accreditations and allows you to submit a combined Silver/Gold evidencing form. For more information on unified audit, please click here.
Please ensure you read all the notes and instructions available within the evidencing system and we would recommend that you register on the free one-hour Going for Silver and Going for Gold webinars which can help you with the preparation of your submission. You can also check the frequently asked questions on our website, especially those related to the FORS Standard version 5.
If you have any queries, please email the FORS Helpline team at enquiries@fors-online.org.uk or call 08448 09 09 44.