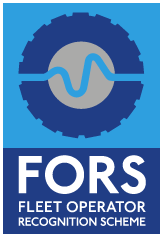 More and more local planning authorities are taking the opportunity to improve the standard of goods and servicing activities through their development plans. Many achieve this through hard measures such as Clean Air Zones (CAZ), safety permits and traffic restrictions, while others motivate the change using planning conditions.
The latest local authority to set out its planning policy framework is Waltham Forest Council. With a target for 27,000 new homes, and one of London's three 'Mini Holland' boroughs, Waltham Forest is improving its streets to promote more walking and cycling while undergoing major development challenges.
The council has recently launched its Draft Local Plan for consultation which proposes a series of measures to mitigate the adverse impact of goods and servicing activity. One of the measures includes the provision for transport operators to adopt FORS Silver, and it features twice in the document. Whether you are working on the construction phase of a development or supplying goods and services when the building is operational, FORS Silver is soon to be the benchmark in Waltham Forest.
Learn more about FORS Silver accreditation here.