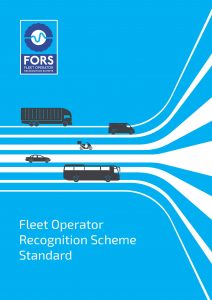 Whether it is your initial Silver application, or a re-approval submission, you must ensure you have undertaken the appropriate training needed to meet FORS Silver requirement 'S5 Professional development'. Remember, at Silver, both Bronze and Silver mandatory training requirements apply.
This means that you must check that the Bronze eLearning modules completed by your drivers are still valid at the time of your Silver submission. This includes one FORS Professional safety eLearning module which is valid for 12 months and the FORS Professional Security and Counter Terrorism eLearning module (or FORS Approved counter terrorism awareness training course or eLearning module) which is valid for 24 months. The FORS Professional safety eLearning modules are: Cycle Safety, Van Smart, Smart Driving, Bridge Strike and Pedestrian Safe.
All mandatory training requirements are listed at Annexes 1 and 2 of the FORS Standard. So make sure you have all your drivers and all other staff involved in the fleet operation trained to the correct level.